The Wandering 79
— April 26, 2021 | 2 min read
Travelling the Australian outback requires a well-equipped 4x4. It's a mantra Cody and Dayne from Wandering Aust know all too well; and in building their second off-road home away from home, the adventurous couple looked to Narva to light the way.
The Toyota Land Cruiser 79 Series Cody and Dayne selected for their recent build is prepared to tackle the extremes of our wide, brown land. It's equipped with only the best, locally sourced products available, products Cody and Dayne know are made to handle the rugged conditions expect to encounter on their journey.
"We know that Narva has been in the game for a long time, and it's been a brand that's always stood out to us," said Cody.
"Narva's specialised lighting is at the top of the game. I've seen them run on trucks in the outback without fault, and I even know a couple of guys who use Narva Work Lamps down in the mines," added Dayne.
Up front, Cody and Dayne's Land Cruiser sport a pair of Narva Ultima 215 LED driving lights framed with stylish Ultima gloss black bezels. Measuring 215mm in diameter, the high-performance driving lights deliver 16,500 Lumens of powerful beam penetration to provide both the distance and light volume vital to night-driving safety.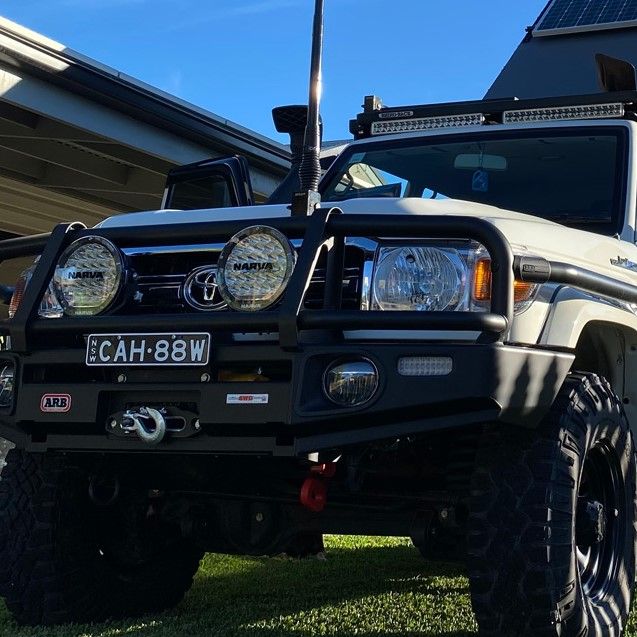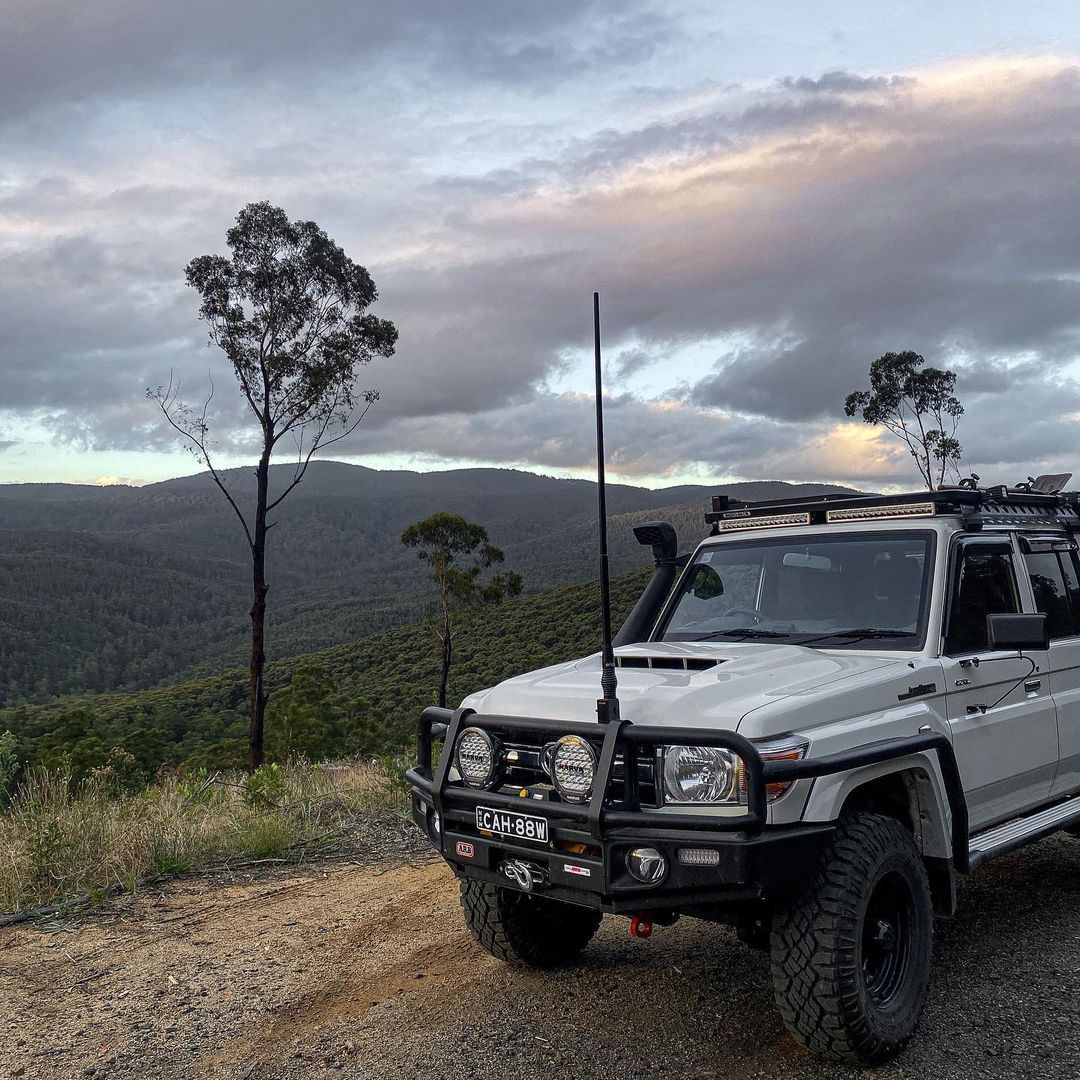 "We've only had the Narva setup installed on the Land Cruiser for a little while and it's already made a massive difference. They're very bright and the spread of light is amazing," exclaimed Dayne.
"I've also noticed that the Ultima 215 LED driving lights are less inclined to generate glare off of road signs when compared to some of the other brands we've had previously – they're just a really good driving light," he said smiling.
Cody and Dayne chose to complement the driving lights with two Narva Explorer LED Light Bars. These 22-inch double row light bars feature 36 x 5W high-powered LEDs to produce up to 30 per cent more light than traditional LED driving light bars, while Narva's Advanced Optic Drive Technology focuses the light where it's needed most.
To maintain consistent light colour and bolster low-beam performance, the Toyota's headlights has been retrofitted with Narva LED Performance Headlamp globes. The ultra-long life globes offer over 50,000 hours' life while reducing current draw by between 70 to 80 per cent.
"I'm especially a fan of the LED Performance headlamp globes. The white light is so much clearer than the old yellow light of the factory headlamps," he continued.
For nights around the campfire the Wandering Aust crew will rely on four Narva LED Work Lamps. The compact 20W units provide a powerful spot beam ideal for illuminating the area adjacent to the Land Cruiser, perfect for setting up camp, cooking, and even manoeuvring in and out of tight spots.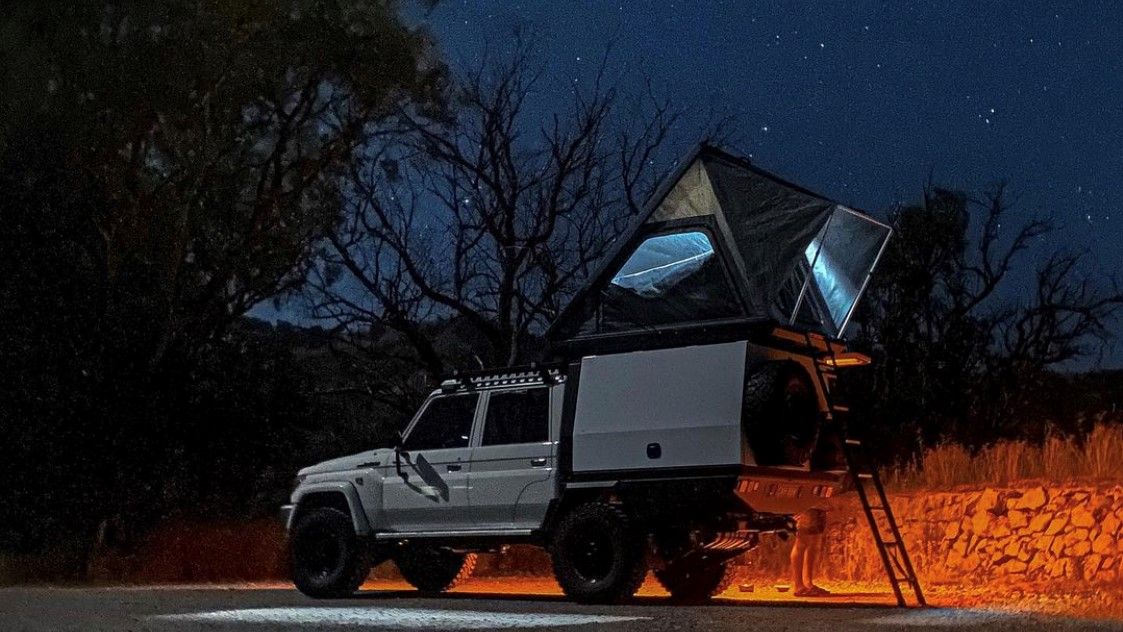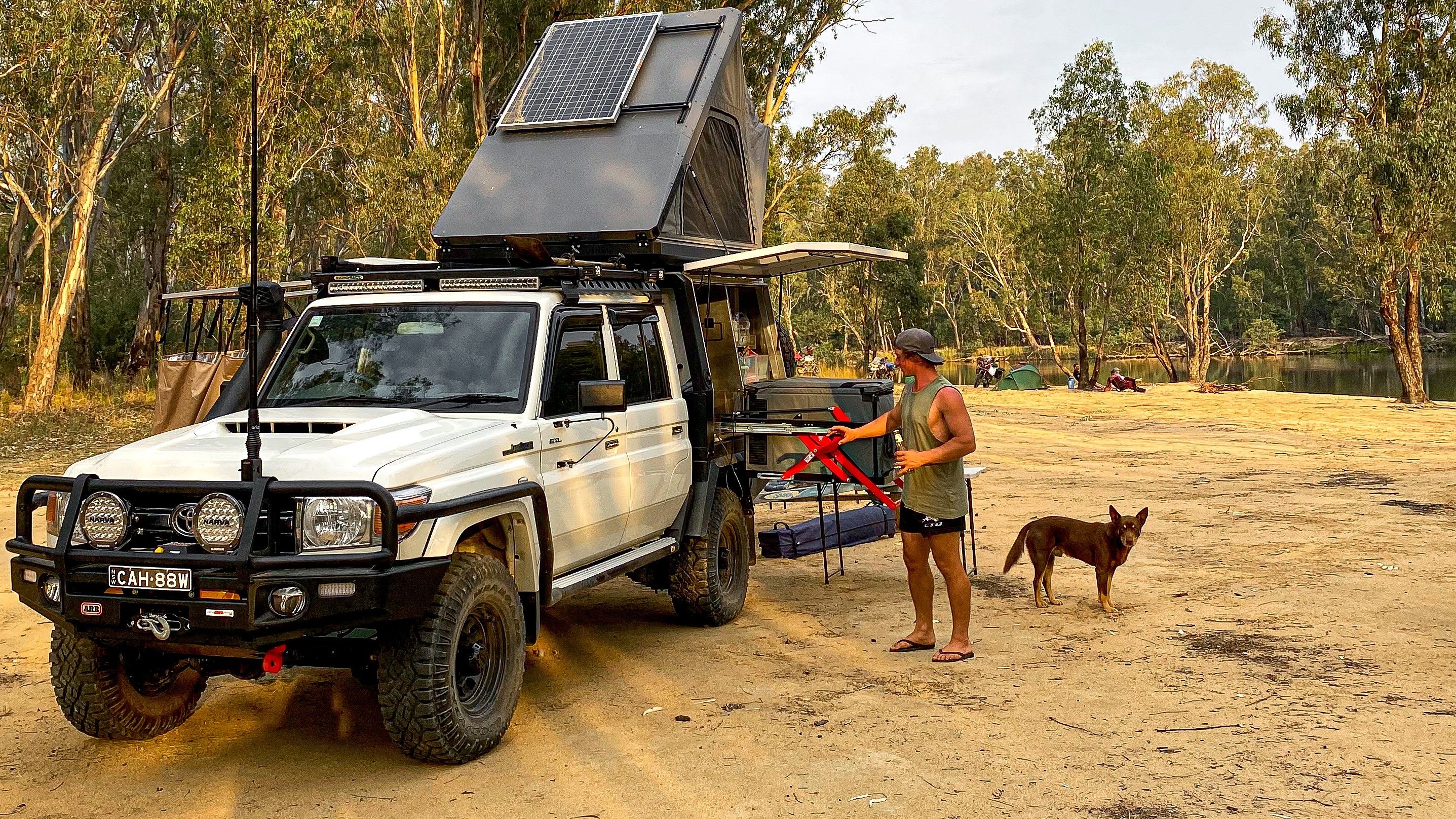 To keep the cabin looking factory-fresh, Cody and Dayne have opted for Narva OE Style Toyota switches for individual control over the Land Cruiser's auxiliary lighting package.
"We've placed the Narva LED Work Lamps in places where we can swivel them around for use on the road and back at camp, which is really handy. The rest of the lights are up front so we can safely see what's ahead of us, that's pretty important when you're driving in the outback at night," commented Dayne.
The couple plan to head north again soon and will continue working their way from place to place, making sure they stay long enough to make a few solid connections.
"We started travelling two years ago and we found that visiting each place for a couple of months really gives us a better feel for that particular place; you meet some amazing people," detailed Cody.
"We both grew up around four-wheel drives, Dayne actually spend a lot of time travelling with his parents as kids. We enjoy how they allow us to get out into those untouched places, especially where warm weather is involved!" she added.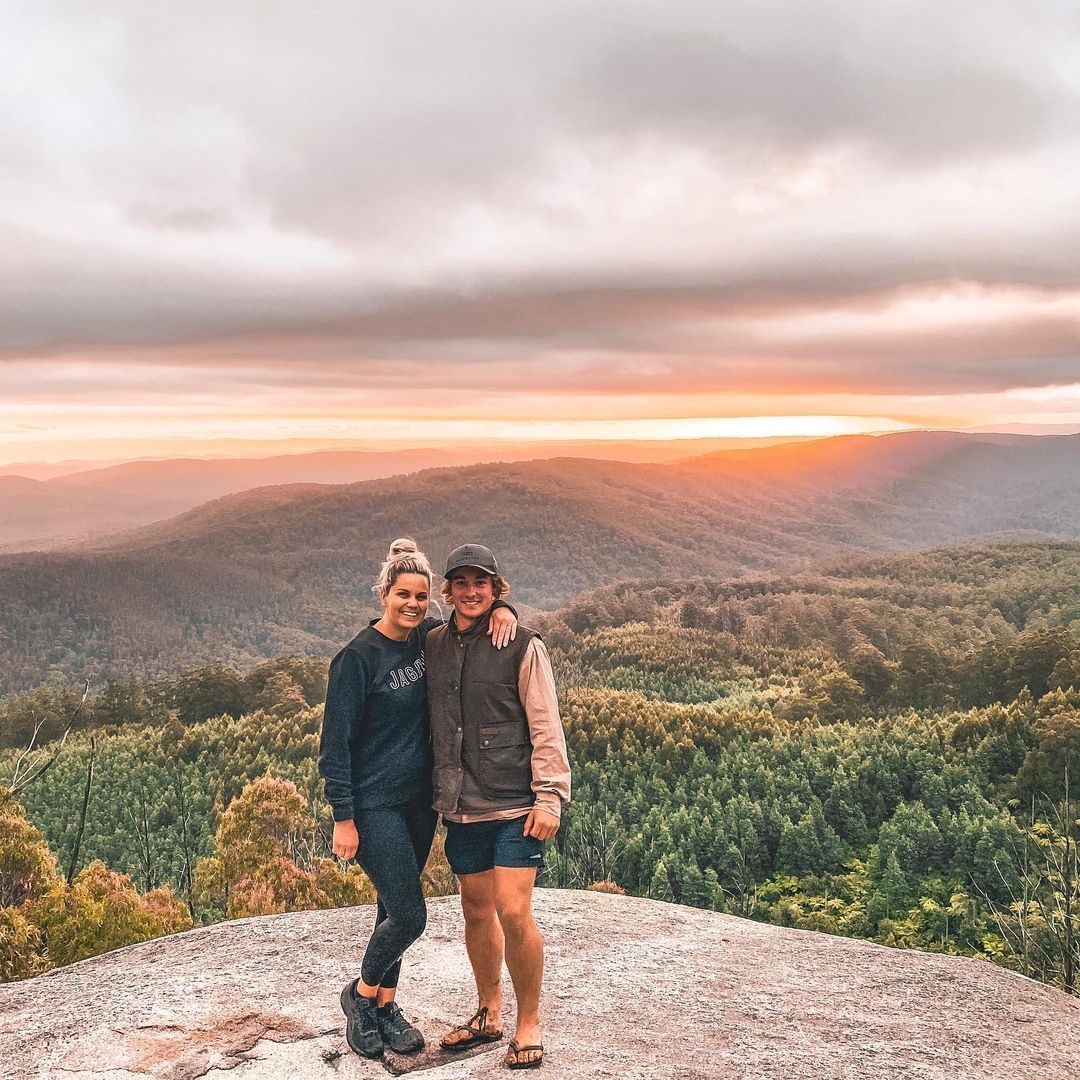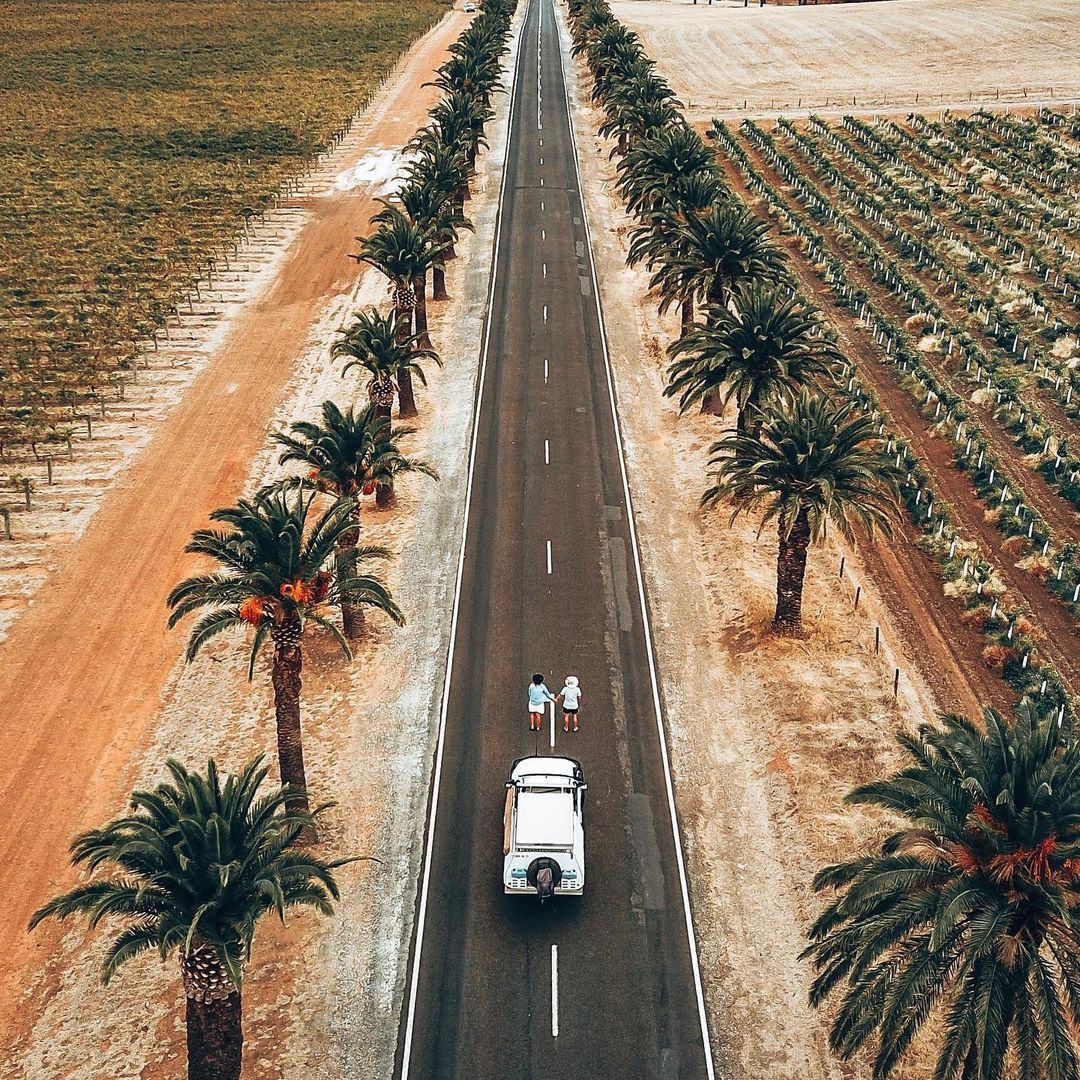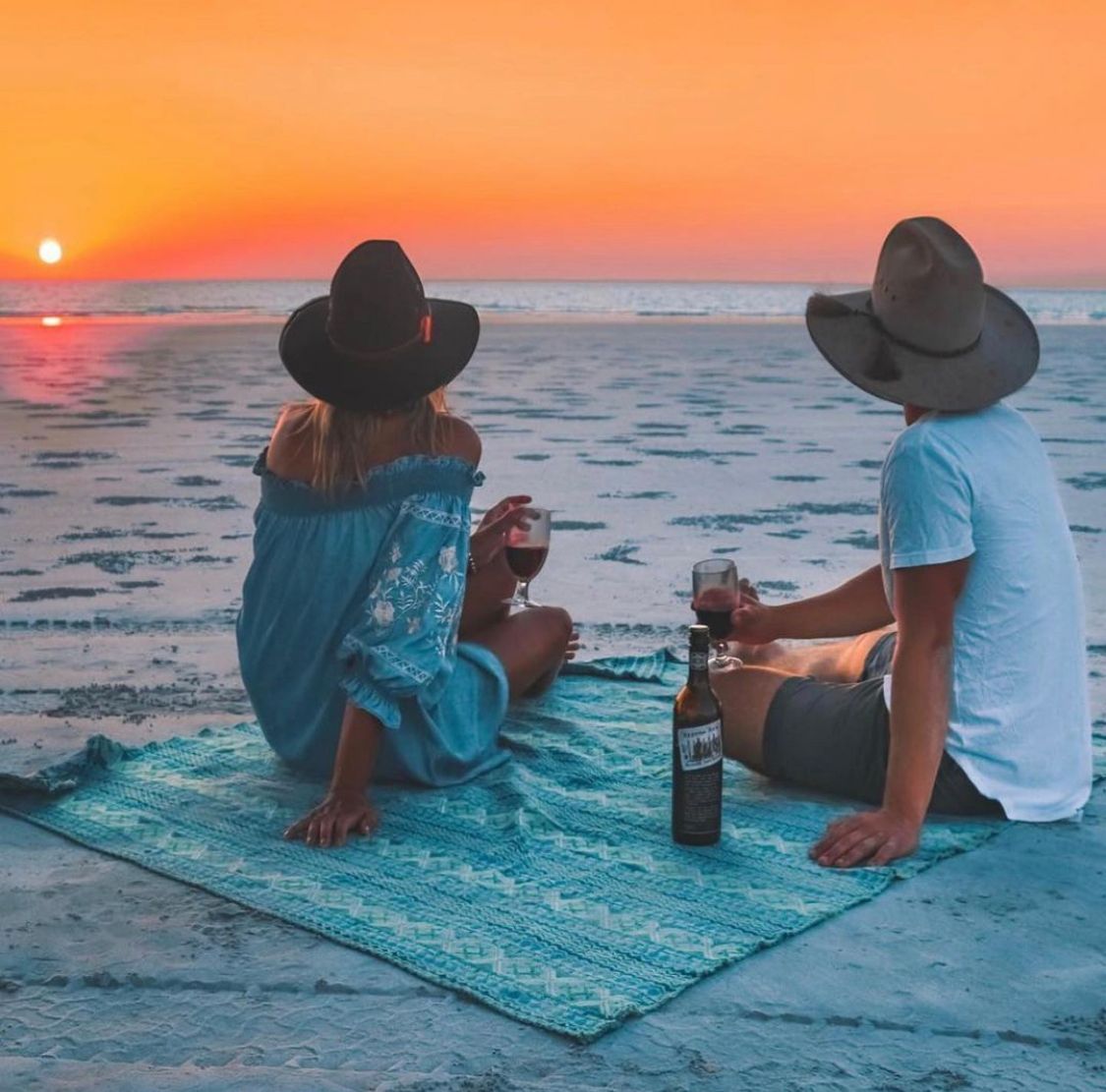 The Narva LED lighting on Cody and Dayne's Land Cruiser will face some of the toughest roads and tracks Australia has to offer. But with a three-year nation-wide warranty, the pair know they have the peace of mind they need for this journey, and the one after that.
"We see ourselves doing this indefinitely, really. It's a great lifestyle, it's a happy lifestyle," said Dayne. "In June or July we'll be setting off for Arnhem Land and from there we'll just see where the wind takes us."
You can follow the adventures of Cody and Dayne on their Instagram, Facebook and YouTube accounts.