10 things to consider when purchasing LED driving lights
— May 10, 2021 | 2 min read
Fitting a set of high-quality LED driving lights to your vehicle is one of the best investments you can make. Better night-time visibility increases the reaction time offered to the driver and improves safety. A powerful, accurately aligned driving light at the right colour temperature will also significantly reduce eye fatigue. However, not all driving lights are created equal. In this article, we talk about the features of a quality driving light and what to look out for when selecting a set of lights for your vehicle.
Why choose LED driving lights?
LED lighting has benefits for the consumer and the manufacturer in equal measure. The compact size and high performance of LED lights when viewed against traditional globes enable designs that simply weren't possible a decade ago. LEDs also draw less power than conventional globe types and, in most instances, generate less heat. As a bonus, they're also far more resistant to damage from shock and vibration.
An LED – or light emitting diode – is a small semiconductor that emits light when an electrical current passes through it. It reaches full intensity the moment current is introduced and turns off the moment current is withdrawn. But LEDs have a lot of other benefits too, especially where driving lights are concerned.
How long do LED driving lights last?
Depending on the quality of the diode, a service life of approximately 50,000 hours is possible, or roughly 150 times that of a conventional filament-style globe. The only real negative is that once an LED burns out, you'll have to replace the entire assembly and not just the globe.
Because of their size, LEDs are clustered into an array to deliver comparable performance to that of a conventional globe. Reflector and lens technology enables the array to focus or spread the light generated into a pattern that suits the application its designers intend.
In fact, the beam pattern and optical characteristics of LED driving lights like the Narva Ultima MK2 are so complex, they virtually eliminate the need for the installation of multiple sets of driving lights on the front of your vehicle.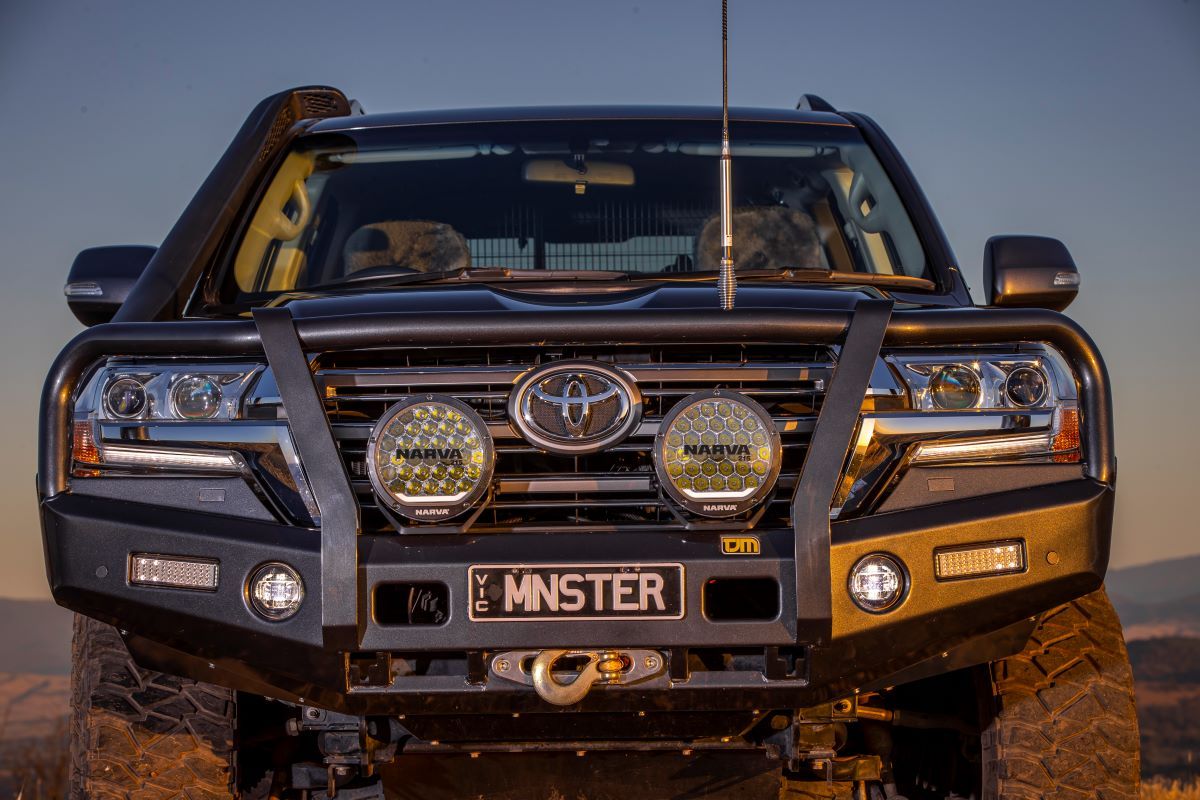 What are lumens and what is the difference between raw and effective lumens?
A Lumen is a standard measure of brightness which describes the volume of light emitted from a light source. A lumen rating is the total volume of light emitted from that source – in our case, a set of driving lights. An important thing to note is that there are two different classifications for lumens – raw and effective.
A raw Lumen is a theoretical figure that is calculated by multiplying the maximum output of each LED and then multiplying that figure by the number of LEDs in the array (e.g. 20 LEDs each with rating of 1,000 Lumens equates to 20,000 Lumens). The figure does not factor in thermal losses, absorption and reflection from the lens, or even the quality of the assembled unit. Those losses typically range between 10 to 25 per cent.
By contrast, an effective Lumen is a measurement of actual light output via high-tech photometry equipment. It is a far more realistic and accurate representation of driving light brightness.
A lot of driving light manufacturers quote a raw Lumen figure when advertising their LED driving lights because the raw lumens figure is higher and sounds more impressive (and because they don't have access to the expensive equipment and facilities required to measure lumens). Don't be fooled – it is the effective lumens that count. That's why we have a dedicated, in-house photometric laboratory with state-of-the-art equipment, so we can accurately measure the effective lumen output of all of our driving lights and let our customers know exactly what they are getting when they buy a set of Narva lights.
What is Lux?
In addition to Lumens, there is another important figure to note when researching driving lights. This figure is Lux – the measure of Lumens per square metre at any given point from the light source.
One Lux is equivalent to one Lumen per square metre, or enough to comfortably read a newspaper. As you get further from the light source, the intensity of the light diminishes. Therefore, the greater distance that you can achieve that single Lux, the better.
Quality manufacturers like Narva submit their driving lights for professional third-party analysis, measuring a single Lux at its furthest point from the source of the light in real-world conditions.
The results show, for example, that a pair of Narva Ultima LED 180 MK2 Driving Lights can achieve one Lux at 812m, while two Narva Ultima LED 215 MK2 Driving Lights push that single Lux to an incredible 1,093m… just in case you want to read the paper while you're a kay away from your car.
You can find out more about the difference between Lux and Lumens here.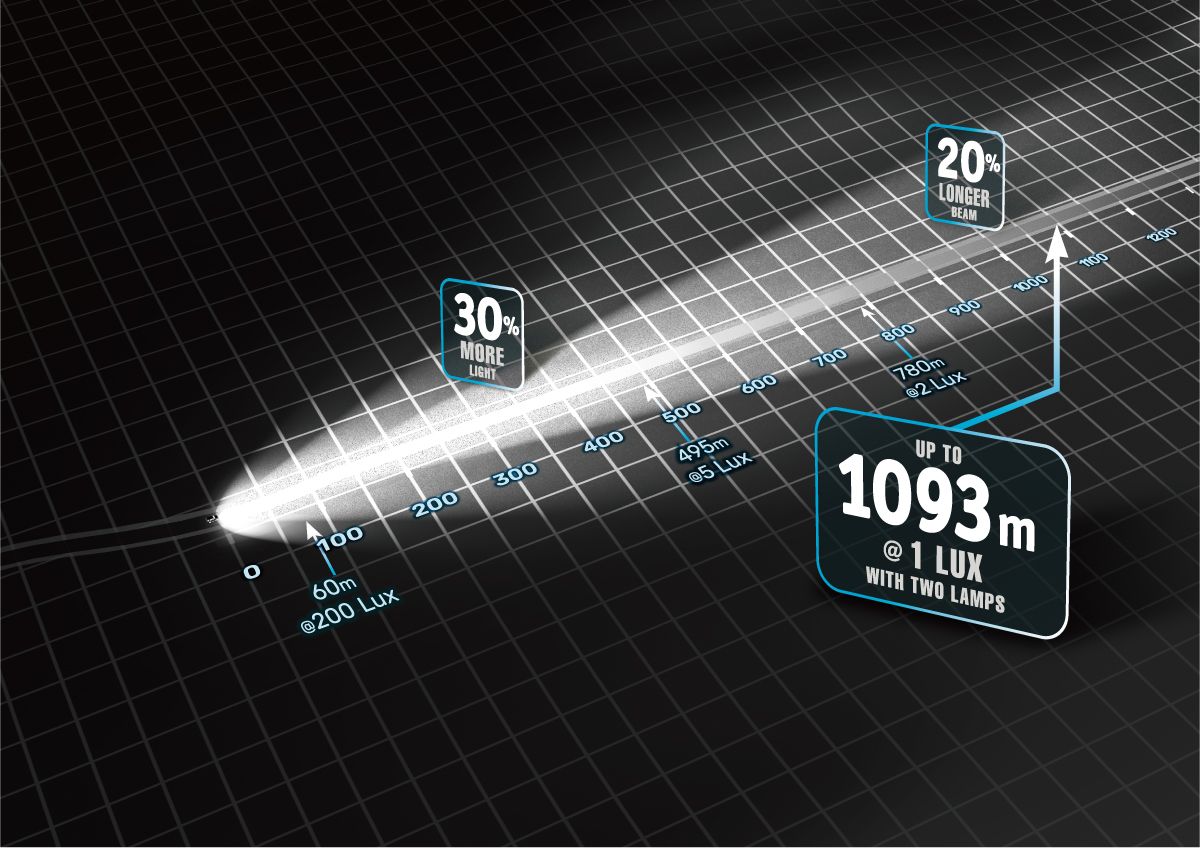 Is the colour temperature, CRI or Kelvin rating of LED driving lights important?
The colour temperature of light, often expressed on the Colour Rendering Index (or CRI), is a quantitative measure of the ability of a light source to faithfully reveal the colours of illuminated objects in comparison to a natural lighting source.
In metric countries like Australia, colour temperature is often expressed in degrees on the Kelvin scale, where warmer colours receive a lower degree value (as low as 1,900K) and cooler colours a higher degree value (as high as 10,000K). Daylight is close to the midpoint of the scale at 4,800K.
With the emergence and prevalence of LED lighting technology, understanding the colour temperature of your LED driving lights is more important than ever; and knowing the environment in which you'll be using your driving lights is fundamental to deciding the colour temperature that's right for the job.
Due to its longer wavelength (expressed as a lower CRI or K value) warm light, or light that appears red to yellow, is better for penetrating dust, fog, and precipitation with minimal reflection. The downside is that warm light can impair the eye's ability to discern colour, especially the grey and brown colours of animal fur like that of kangaroos and wallabies.
The shorter wavelength (expressed as a higher CRI or K value) of cool light, or light that appears blue to violet, can appear brighter overall and will highlight darker-coloured objects with greater clarity. The flipside is that cool light causes excessive glare and reflection which leads to eye strain for drivers, especially in dust, fog, and precipitation.
For LED driving lights, a colour temperature that is as close to natural daylight as possible is ideal. White light is the easiest on our eyes, offers realistic illumination and contrast, and accurate colour rendering. A range of 5,000 to 6,500K is considered best for maximising vision and depth perception, which is why Narva Ultima LED MK2 Driving Lights have a colour temperature of 5,700K.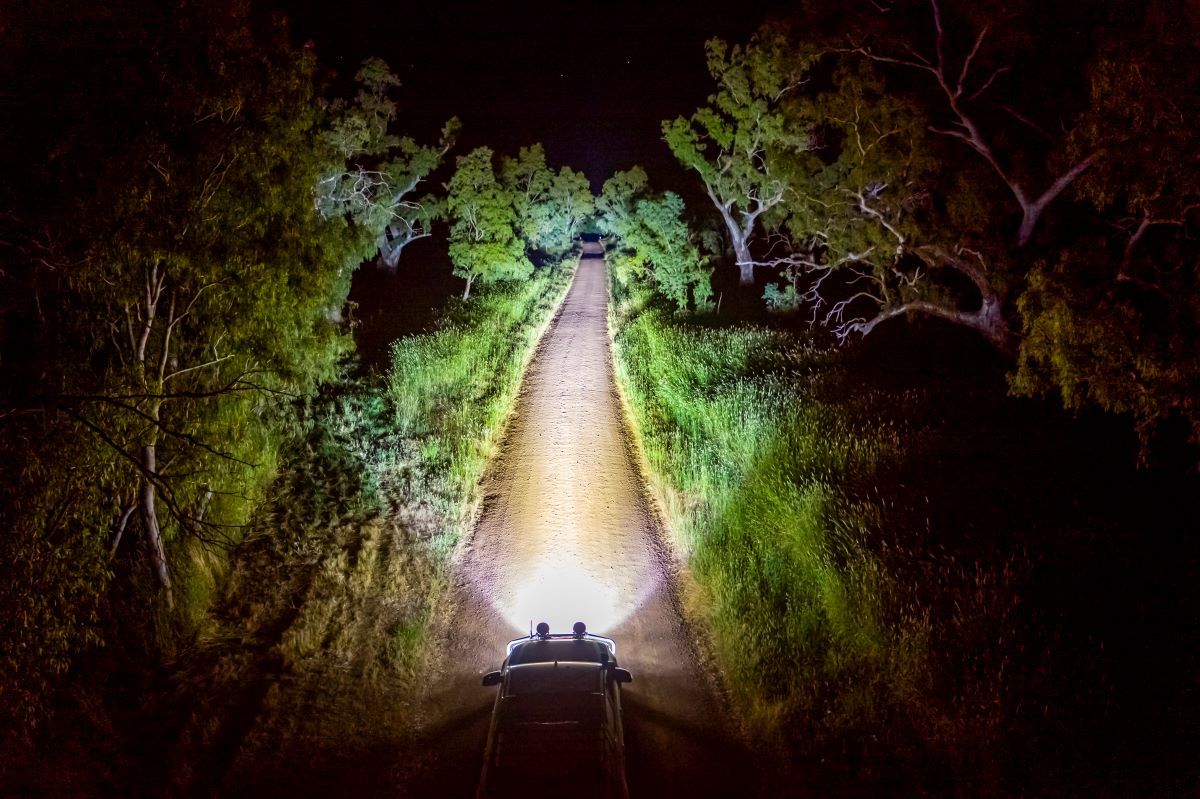 Light distance vs spread?
Being able to see as far ahead as possible is a great selling point for an LED driving light. After all, the further ahead you can see. the sooner you'll notice a hazard and the more time you'll have to react. But straight-line distance is only one part of the equation.
Depending on the kind of terrain you're driving in, the spread of light to the sides of the vehicle is often just as valuable as the light out in front. That's why with conventional driving lights, people often purchase a combination set of spot and flood driving lights.
Modern LED driving lights have largely eliminated the need for flood and spot beam combinations. Individual lights are now able to achieve lighting zones that provide a broad spread of intense, white light that enables driver to see further to each side of the road ahead while also illuminating far into the distance.
As with their predecessor, Narva Ultima LED MK2 Driving Lights utilise a class-leading hybrid beam pattern combing volume for off-road 4wd use and long-range performance for highway driving.
Do LED driving lights require thermal management?
We said earlier that LEDs produce less heat, and technically that's true. The diode produces no infrared radiation meaning the light source itself does not project heat in the same way an incandescent globe does.
But, LEDs do produce heat at their semiconductor junctions, sometimes converting as much as 85 per cent of input energy into heat (and the remaining 15 per cent into visible light). Thermal management is therefore a major challenge for designers of products like LED driving lights. It's why the body or housing of quality LED driving lights are typically constructed of aluminium – it acts as a heat sink.
Further, each diodes' thermal levels are monitored by integrated IC drivers that ensure they are not over-driven to respective thermal conditions. It's a feature found only on higher quality LED driving lights, and one that prevents the premature failure of parts by reducing the amount of heat transmitted to individual diodes.
It's also imperative that the wiring supplying LED driving lights is up to the task. Depending on the amount of current being drawn, the wiring, relays and switches may become hot. It's important the wiring and any associated components are appropriately rated and installed professionally. It's recommended that you always use a registered auto electrician to install any electric accessories to your vehicle.
And remember, some states and territories legislate that your driving lights must be switchable from your vehicle's regular high-beam lights. Always check the rules pertaining to your state or territory before wiring your vehicle.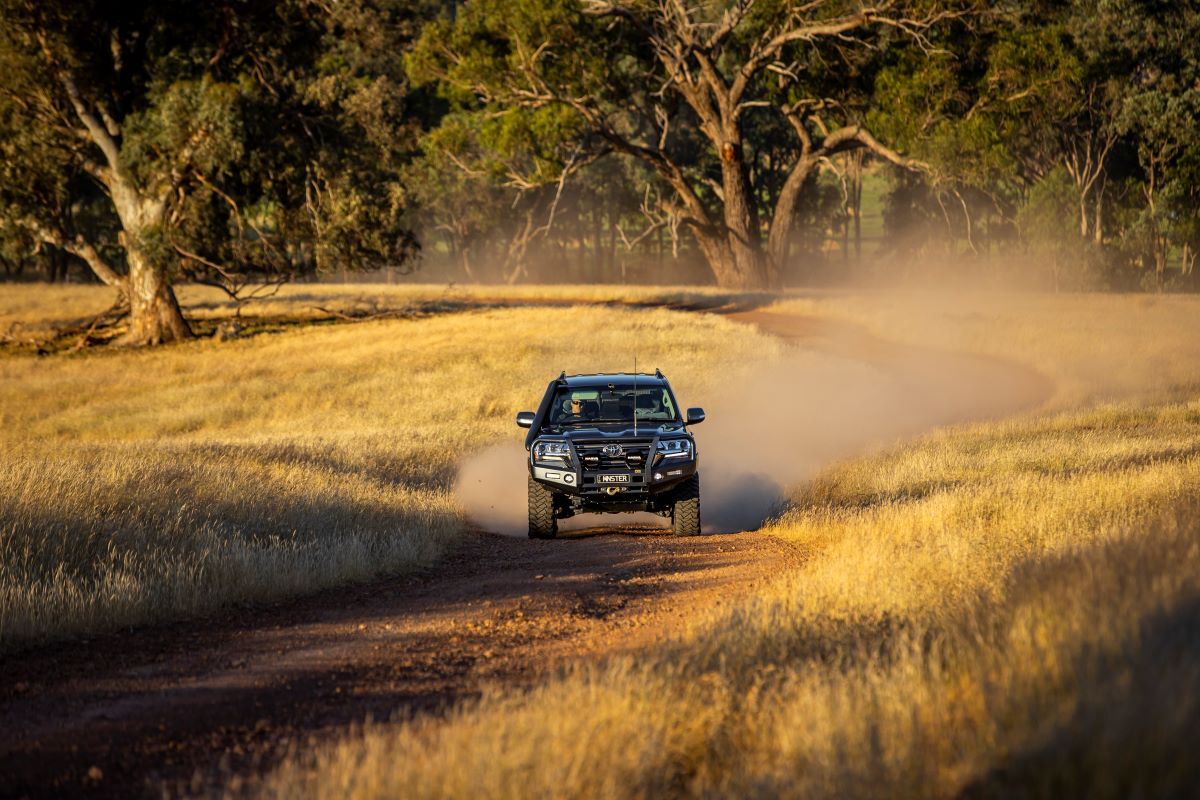 Can LED driving lights interfere with my wireless communication devices?
High quality LED driving lights like the Narva Ultima LED 180 MK2 and Narva Ultima LED 215 MK2 are designed to CISPR25 certification meaning the units do not interfere with any form of electromagnetic or radio frequencies.
This, in turn, means you're able to communicate with other road users (and vice versa) via UHF or mobile phone without interference – a point that could prove essential in remote parts of Australia. Considering many LED driving lights are mounted on the bull bar alongside communications antennas this point is one well worth keeping in mind.
There is no legislation that says LED driving lights in Australia must be CISPR25 compliant, and many cheaper units are not. It's one of those annoying technicalities many purchasers don't find out until it's too late, so always check before buying LED driving lights for your vehicle.
What does the IP Rating of an LED driving light mean?
The IP rating or Ingress Protection rating of an LED driving light is denoted by the letters IP followed by two numbers (e.g. IP67). The first of the two numbers reference the unit's ability to protect against the ingress of dust particles, while the second is its resistance to water. In both instances, the higher the number, the better the level of protection offered.
In all instances, the IP rating should apply to not only the mating of the lens to the body (or housing) of the driving light, but also the seal between the plug, jack or cable and the housing, and any attachment points or mounting structure as well.
For dust, the scale is ranked from 0 through to 6. A value of 0 denotes no protection against contact or the ingress of objects; 1 means the driving light will resist solid objects larger than 50mm in size; 2 offers protection against solid objects greater than 12.5mm in size; 3 will see the unit resist solid objects greater than 2.5mm in size; 4 protects against objects greater than 1mm in size; 5 will protect or resist dust; 6 is completely sealed against dust (i.e. dust proof).
The water scale is a little more thorough and is ranked from 0 through to 9. A value of 0 denotes no water protection; 1 means it is protected against water drops only (i.e. light rain); 2 offers protection against water drops at up to a 15-degree angle; 3 offers protection against water spray at up to 60-degree angle; 4 protects against water splashing from any angle; 5 protects against water jets from any angle; 6 from powerful water jets; 7 protects against submersion in up to a metre of water for up to 30 minutes; 8 also applies to water submersion but to a higher, customer-specific value; and 9 offers protection against high pressure water ingress including steam cleaning.
All Narva Ultima LED Driving Lights are rated up to IP67, one of the highest ratings for an LED driving light on the Australian market.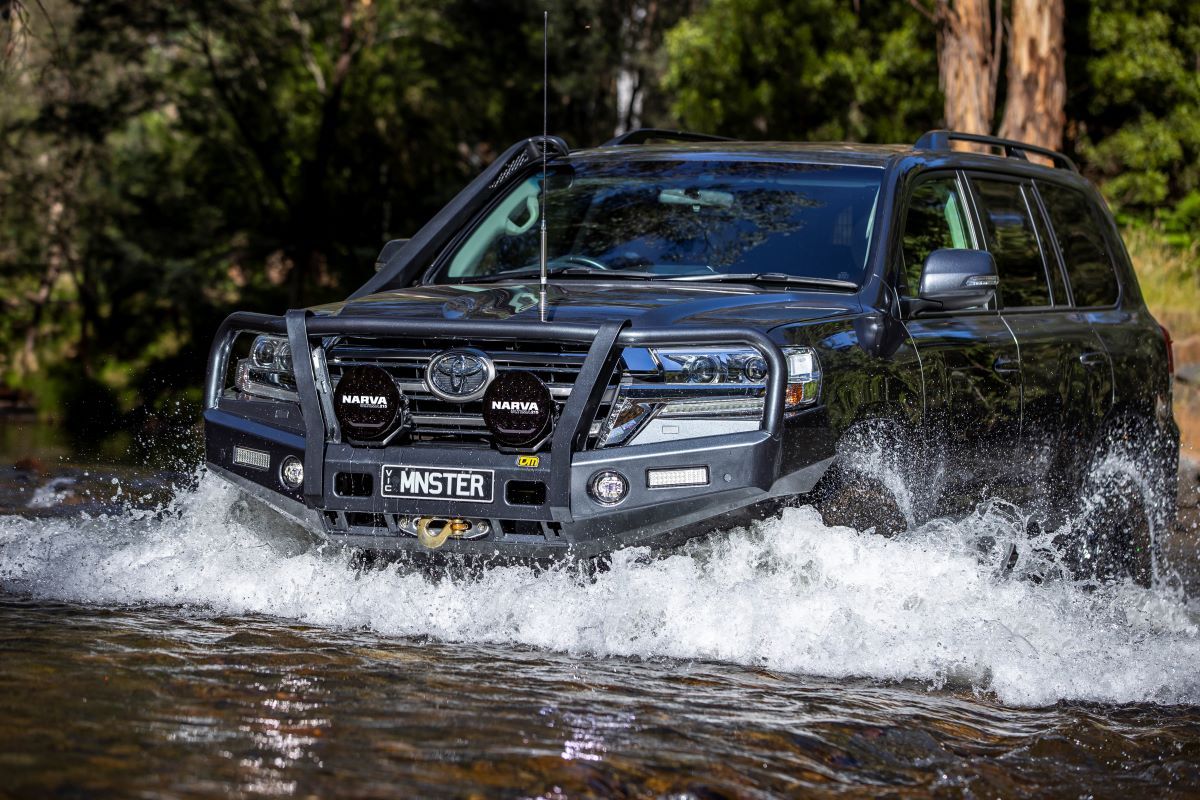 Aren't all LED driving lights as good as one another?
There are a lot of imitations on the market, and as is so often the case with vehicle accessories, a cheaper product may indeed be an inferior one. That's not to say you have to spend a fortune on your lighting accessories. But it does mean you should do your homework.
A good LED driving light should be dust and water resistant, should resist shock and should have a lens, housing and mounting hardware that's made to handle the toughest conditions Australian roads can dish out.
As well as checking through the list above, we recommend that your LED driving light offer a robust casing and lens that won't suffer at the hands of vibration and UV light. It's also recommended that mounting brackets are sturdy with at least 4mm thickness in the mounting material, and a level of tool-free adjustment that enables you to maximise the light spread of the unit.
Finally, be sure you select a brand with a trusted warranty. Some LED driving light manufacturers offer just 12 months' warranty while others offer no warranty at all. At Narva, we offer a full two-year warranty on our driving lights and a five-year warranty on the LEDs. We are one of only a handful of LED driving light manufacturers to design and engineer our products in Australia and test them out in Australian conditions. When you buy a set of Narva driving lights, you can be assured that they will stand up to whatever adventures you take them on.