Narva's smart new performance globe packaging benefits both customers and retailers
—
April 09, 2020
NARVA's market-leading halogen performance globe range has been given a retail packaging overhaul.
The smart and elegant new Narva packaging makes it easier for customers to choose the right globe for their application and compare different globes across the range, whilst stockists will benefit from the additional security of the new boxes designed to help counter theft and protect globes from fall damage.
"It's very important that our customers get the right globe for their needs." says NARVA Marketing Manager Jake Smith. "With so many options on the market to choose from, selecting the right globes can be a confusing and daunting process for some. NARVA elected to simplify their range into three main categories based on application and what users can expect from their new globes: 'More Life - More Volume', 'Maximum Volume' and 'More Light - Whiter Light'.
The new packaging includes bar graphs on the back which allow customers to visually compare globes across the range and make an informed and confident choice in their purchase.
Under the 'More Life - More Volume' category, NARVA says its EVERLIFE, Plus 100 and 24V Plus 100 globes are ideal for frequent road users who want the most life out of their globes or some additional lighting performance. Those wanting the most light from their globes can turn to Plus 150, which offers road users 'Maximum Volume' of light, up to 150% more light in fact. NARVA claims this flagship halogen performance globe also offers more tested life than its equivalent from competitors. NARVA's third category, 'More Light - Whiter Light' you'll find an array of globes featuring different colour temperatures, designed to give users a whiter light beam or a bluer appearance to their headlights. This category includes NARVA's Intense Plus 30, Arctic Plus 50, Sapphire Plus 50, Blue Plus 110 and Platinum Plus 130 globes.
Aiding globe selection is NARVA's globe application tablet, which can be found in many retail stores and allows customers to enter in their vehicle details to find out exactly what H-type suits their vehicle. The application guide is also available online at https://www.narva.com.au/resources/globe-application-guide
NARVA believes there are benefits to replacing multiple globes at once and so its performance globe range twin packs include bonus park globes so users can cross off two jobs at once and be sure they won't be left in the dark.
Every globe in the NARVA performance halogen globe range is ADR approved, so drivers and installers can upgrade with confidence and all of these are suitable as direct replacements and for use in modern vehicles with polycarbonate lenses. With no change in power consumption or heat, they are designed to work perfectly without the need for upgraded wiring or concern for headlight lenses.
For more information on NARVA's restyled halogen performance globe range, visit: https://www.narva.com.au/safer-smarter-narva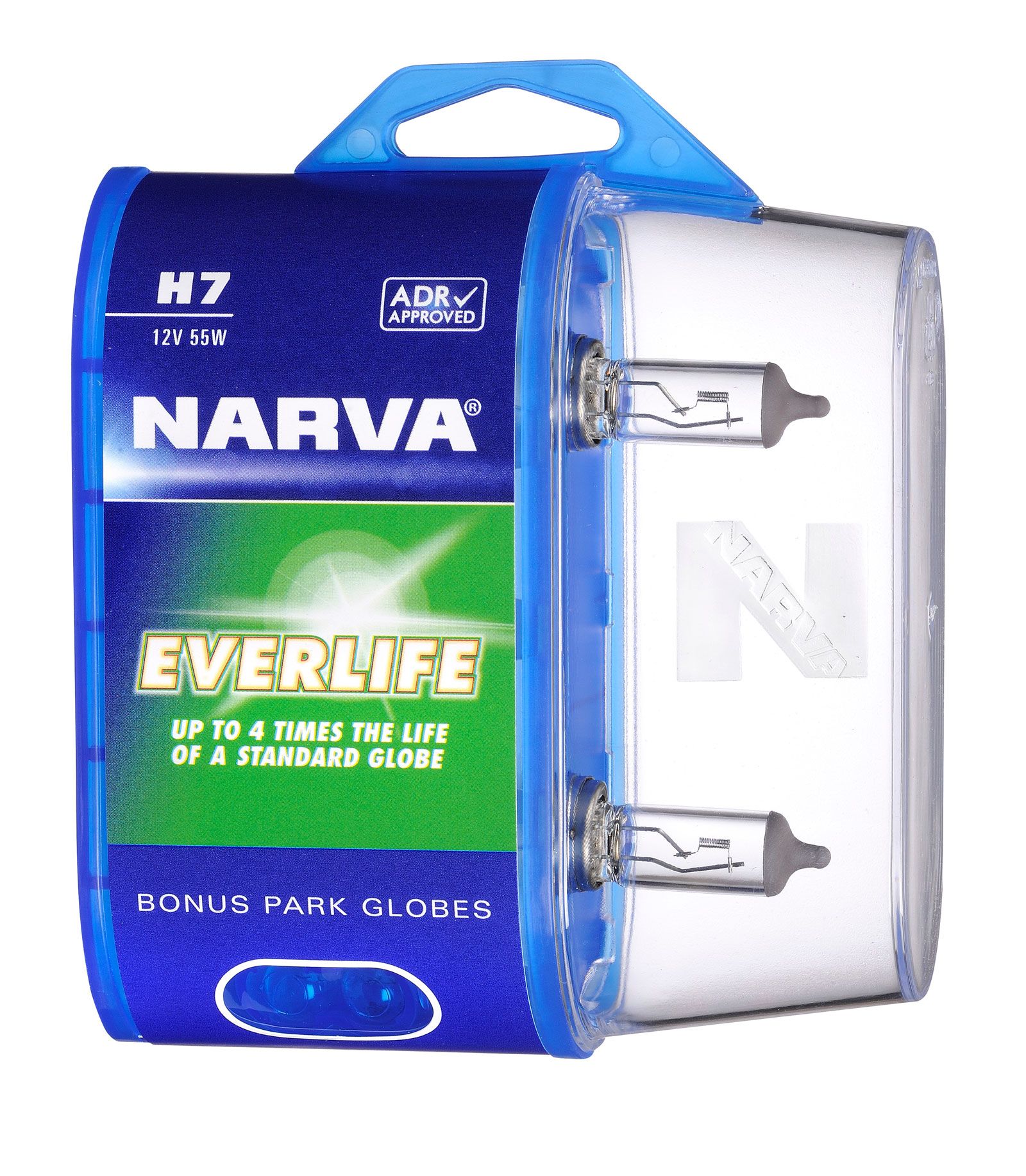 ENDS
3 April 2020