Enhanced Technology in New Narva Ultima 175 L.E.D Driving Lamps
—
September 06, 2018
Narva continues to set the benchmark in driving lamp technology, following the recent release of its all-new Ultima 175 L.E.D lights featuring enhanced optic technology.
Using a combination of new 'Optic Drive' free form reflectors and the latest 'Cree' XHP L.E.Ds, the technologies combine to capture and harness the light output and precisely focus it for maximum volume and penetration.
Each lamp features 2x15W XHP50.2 Cree L.E.Ds producing a powerful 3,800 Lumens of bright light at 5000°K; output that's similar to H.I.D performance yet boasting instant illumination and a whiter and smoother light output.
Available in combination, broad and pencil beam patterns, the lamps can penetrate up to 680 metres at one Lux depending on the pattern selected, for superior long distance illumination. This impressive light performance aside, the new Narva Ultima 175's also benefit from a signature L.E.D front position light pipe for added daytime visibility while complementing the lights' modern and sophisticated European design and styling.
To ensure performance in demanding Australian conditions, the lamps are fully sealed against water and dust ingress to IP67 and are equipped with internal heatsink reflector vents and a built-in 'Active Thermal Management System' for superior heat dispersion. The lamps are designed to provide reliable operation in temperatures ranging from -10°C to 65°C.
For exceptional longevity, the Ultima 175 lamps use a virtually unbreakable, hard coated, polycarbonate lens and lens protector designed to resist stone impacts, UV exposure and chemicals, while the housing is made of extra tough, glass reinforced polymer with an integrated aluminium crush tube and an integrated DT connector.
Due to their compact diameter of just 175mm, the new Ultima 175 lamps are well suited for fitment to a wide array of vehicles and are compatible with a large selection of popular brand nudge bars and bull bars.
As with the construction of the housing and lens, the mounting hardware is also built to last with stainless steel construction plus the convenience of a multi-position mounting bracket. Adjusting the lamps is simple as well thanks to the easily-accessible vertical adjustment bolts which are cleverly concealed by snap-fit bracket caps.
For ease of installation, each lamp kit includes a cable with pre-wired DT connector as well as an additional black glare shield to go with the default blue glare shield, allowing owners to customise the look of the lamps to better suit their vehicle for a signature effect.
Despite their impressive lighting qualities, the 9-33V Ultima 175 L.E.Ds only draw a modest 3A at 12V, so there's no strain on the vehicle's electrical system.
For peace of mind, the new Narva Ultima 175 L.E.D lamps are backed by a 5-year L.E.D warranty and are available from leading automotive, four wheel drive and transport outlets nationwide at approximately $599 per pair.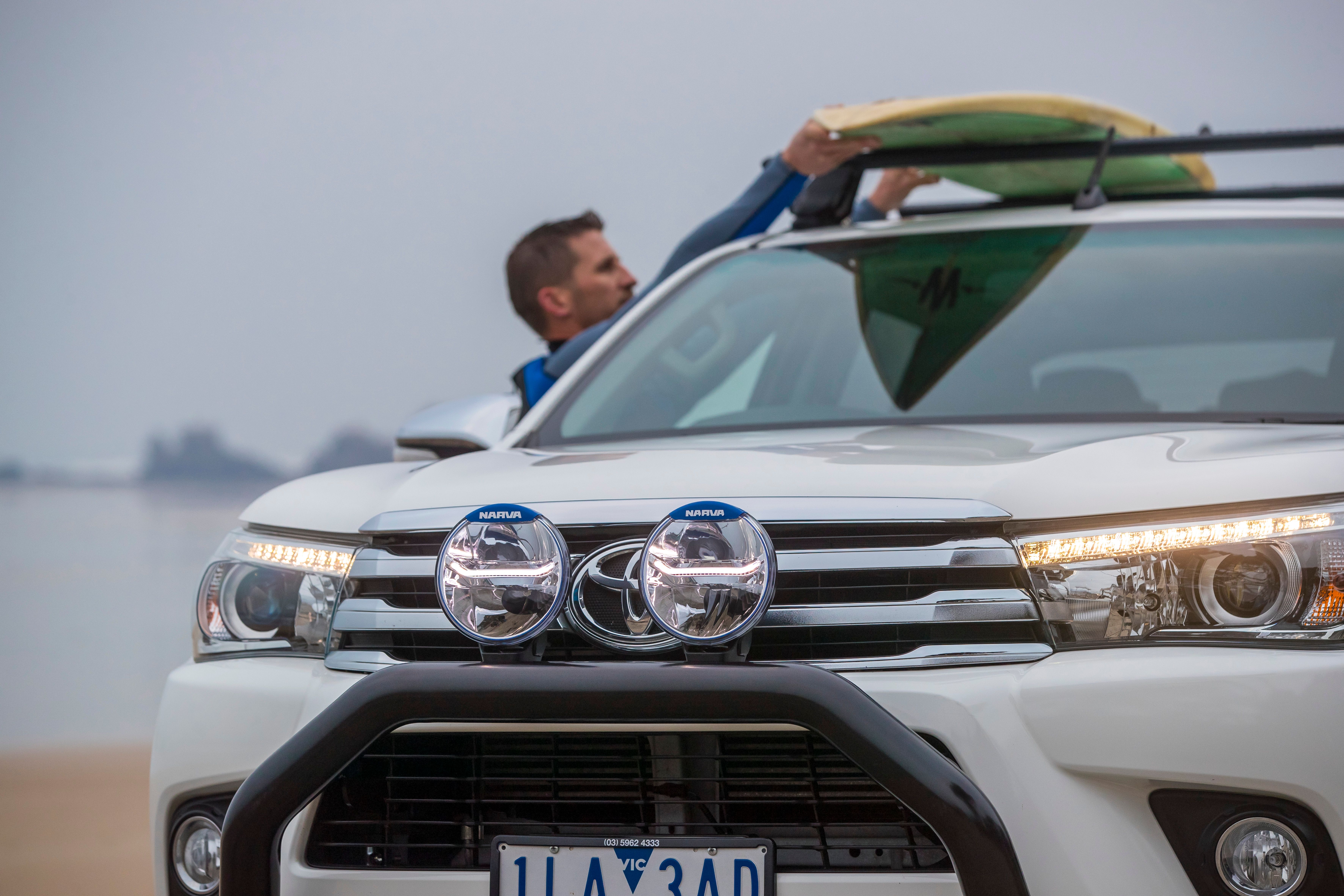 ENDS
5 September 2018
Narva is Australian owned and is a leader in the development, manufacture and supply of automotive lighting and electrical components for the automotive, marine and transport industries. Further information on the extensive Narva programme together with high resolution images for download can be found at www.autonews.net.au
Additional details can be found by visiting the Narva website at www.narva.com.au
For further information contact:
Brown & Watson International Pty Ltd
Phone: 03 9730 6000
National Toll Free: 1800 113 443
Email: info@narva.com.au
Graeme McLean
Graeme McLean & Associates Pty Ltd
Phone: 03 9583 6694
Mobile: 0438 806 090
Email: graeme@mcleanassoc.com.au