Entries Swell for Narva-Backed 2018 Outback Challenge
—
September 19, 2018
A new chapter of the gruelling Outback Challenge will be written later this month as the 2018 event kicks off with a revised format, which has seen a huge increase in competitor registrations in both the 4x4 and dirt bike categories.
Long-time supporter, Narva, will again be heavily involved in the event both as a major general sponsor as well as directly sponsoring two race entrants: Shayne Barkley's 'Team Narva' GQ Patrol and Dave Cameron's 'Team Scraptech/Narva' in the big LS1-powered Patrol.
The two Narva competition rigs will be extensively equipped with Narva lighting including driving lamps, L.E.D bars and work lamps, while making their Challenge debut will be the recently-launched Ultima 180 high-powered L.E.D driving lights.
This year's Challenge sees a shortened three day race format rather than the week-long duration of previous races – it's a change that has significantly boosted interest in the race, according to event organiser and former race winner, Steve Tjepkema.
"Revamping the Outback Challenge to a three day event has made it more accessible to competitors and officials who couldn't commit to a full week of competition," Steve said.
"It's been a popular change and this has reflected in our strong entry list for the 2018 race, which stands at 30 teams for the 4x4 class alone."
Steve said that a shorter race time did not mean an easier event – quite to the contrary.
"If anything the course will be more demanding of drivers, navigators and their machines," he said.
"There are seven stages to contend with along with 'Mad Max'. Mad Max takes in 130 kilometres of both rocky and sandy terrain and is open to entrants as a stand-alone experience, so they can just compete in this section without covering the other seven stages."
After a successful trial run at last year's event, dirt bikes are now a permanent addition to the Challenge and in 2018, 65 entrants will compete across three different classes. Dirt bike participation will be restricted to the Mad Max section.
Other enhancements for 2018 sees the introduction of a base camp to which the teams return after each day of racing. The competitors can keep spare parts, additional tools and fuel at base camp and call on the assistance of their pit crews to make repairs between each day's racing.
Steve said that major sponsors such as Narva were critical to continue growing the Outback Challenge.
"Narva has supported the Challenge for many years now and always brings a high level of professionalism and enthusiasm to the event," he said.
"The brand is proven in competition and very well liked within competition and recreational four wheel driving circles – it's a perfect fit for the Outback Challenge, especially considering that so many of the competitors are running Narva equipment."
Narva Marketing Manager, Jake Smith, said that it was pleasing to see the Challenge continue to gain in popularity, with the race again attracting quality entrants from right across Australia.
"This event is going from strength to strength and the recent addition of dirt bike classes has further increased the appeal of the Challenge for the likes of competitors, spectators and sponsors," Jake said.
"As well as providing the opportunity for Narva to directly interact and obtain real-world feedback from our end users, the event also allows us to further test new products in the cauldron of competition.
"This year Team Scraptech/Narva has added a set of our recently-released ULTIMA 180 L.E.D driving lamps to its competition rig. Although this product was heavily tested and evaluated prior to launch, we always welcome the opportunity to pit our products against the harshest environments, and it doesn't get much harder than the Outback Challenge."
The Ultima 180 L.E.D driving lamps share the same powerful L.E.D technology and rigid construction as its larger stablemate, the famed Ultima 215 L.E.D, but in a more compact size, making them ideal for fitment to a wide range of 4x4 and commercial vehicles operating in demanding applications.
This year's Outback Challenge will be held from September 27-29 on private properties including the Mt Gipps outback station and north into Poolamacca. Event organisers will again undertake fundraising activities throughout the event with proceeds going to farmers in need via Rural Aid.
For more info on Narva's new Ultima 180, check out www.narva.com.au/highpowered. Further details of the 2018 Outback challenge including spectator information can be found at: www.outbackchallenge.com.au and www.facebook.com/outbackchallenge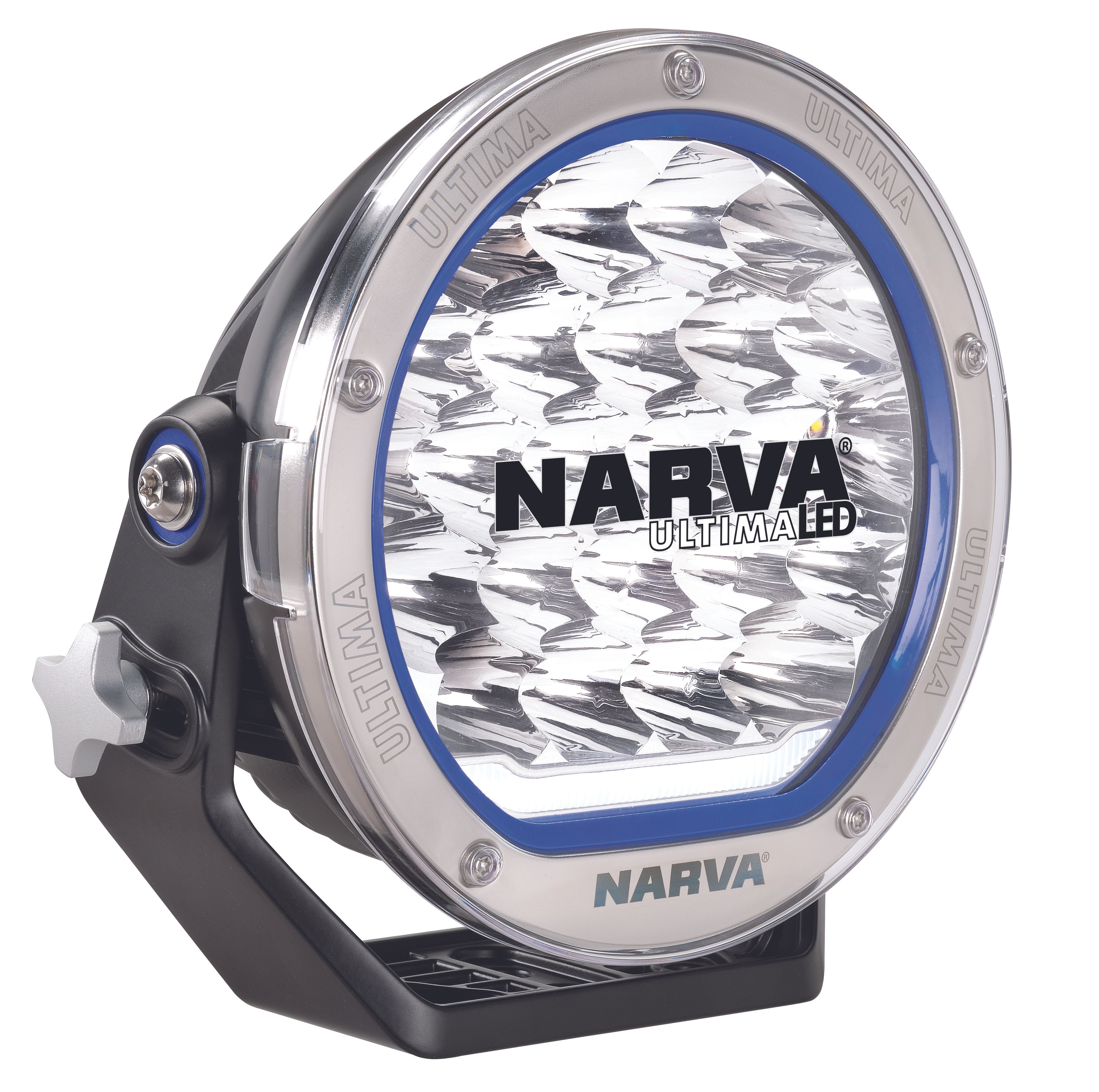 ENDS
19 September 2018
Narva is Australian-owned and is a leader in the development, manufacture and supply of automotive lighting and electrical components for the automotive, marine and transport industries. Further information on the extensive Narva programme together with high resolution images for download can be found at www.autonews.net.au.
Additional details can be found by visiting the Narva website at www.narva.com.au.
For further information:
Contact Sales
Brown & Watson International Pty Ltd
Phone: (03) 9730 6000
National Toll Free: 1800 113 443
Email: info@narva.com.au

Graeme McLean
Graeme McLean & Associates Pty Ltd
Phone: (03) 9583 6694
Mobile: 0438 806 090
Email: graeme@mcleanassoc.com.au