Use Your Head with New Narva ALS Rechargeable L.E.D Head Torch Range
—
December 20, 2018
Narva has launched its new 'Advanced Lighting Systems' (ALS) Head Torch range, providing users with convenient, hands-free illumination that's suitable for a range of workshop, trade and leisure applications.
There are two models available (Part No. 71424 and 71426), both of which are worn with an adjustable head strap, allowing the wearer to maintain full mobility and the use of both hands, while benefiting from brilliant white light.
The 71424 model features a high efficiency COB L.E.D which provides a generous 120 Lumens. At full output the charge will deliver 2.5 hours operating time or up to 5 hours if the unit is used at 50 per cent output (60 Lumens).
Despite its long operating time, this head torch's 3.7V 800mAh Li-poly battery can be recharged in between 2-3 hours via a USB lead or 240V adaptor, both of which are included in the purchase price. Other benefits of the 71424 torch include a 120 degree beam angle for increased field of vision and a lightweight design that sees it tip the scales at only 163g.
If additional light output is required, the 71426 variant delivers a number of powerful options.
This head torch is equipped with two COB L.E.D's that provide a clean and crisp 250 Lumen of output in a 120 degree angle flood beam; it also includes a high power L.E.D spotlight which delivers 150 Lumens and an amazing 60m of beam penetration. A third option is an Arc beam which comes courtesy of another COB L.E.D providing 120 Lumen.
Depending on the beam selected, the 71426 will provide between 2.5 and 3 hours of continuous use, with the 3.8V 1600mAh Li-poly battery taking between two to three hours to fully recharge from empty. As with the smaller head torch, the 71426 is also recharged via a USB lead or 240V adaptor included in the pack.
For added convenience, the 71426 is equipped with a motion activated sensor allowing the user to turn the head torch on without using the buttons – simply place a hand in front closely to the front of the light. Although it produces an impressive output and several lighting options, this head torch only weights 200g, so will not be a burden on the user's head or neck.
To provide greater versatility across a broader range of applications, both the head torches in the ALS range are magnetised, so the torches themselves can be removed from the head strap and securely fixed to any metal surface if required. The housing features tough, impact-resistant construction that's rated to IP65 for dust and water ingression while the head strap is comfortable, fully adjustable and hard wearing.
A glow in the dark locator also allows both torches to easily be found in diminished light.
Narva's new ALS Rechargeable L.E.D Head Torches can be purchased from leading automotive, transport and adventure stores nationwide and are backed by a 2-year L.E.D warranty. Prices start from approximately $.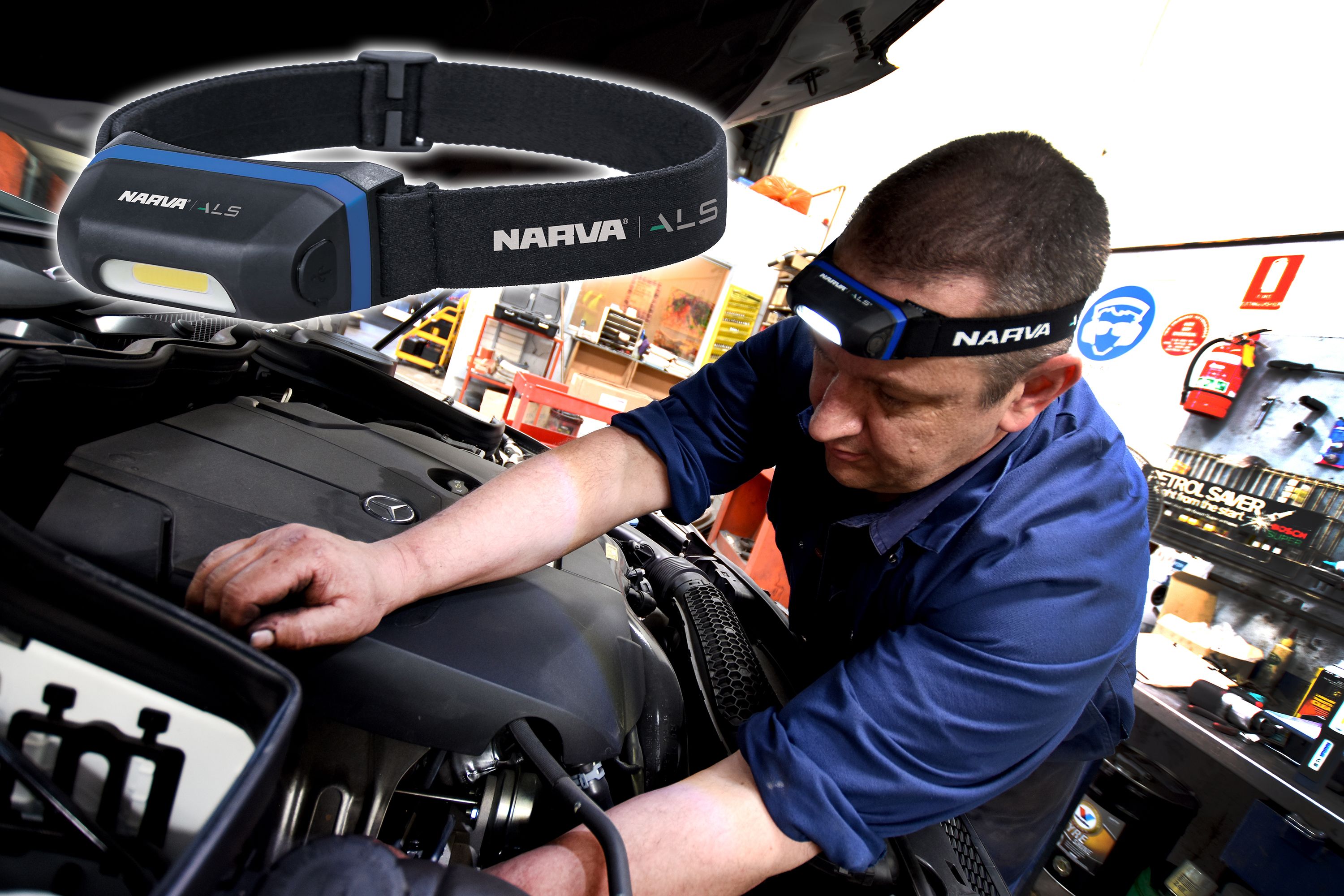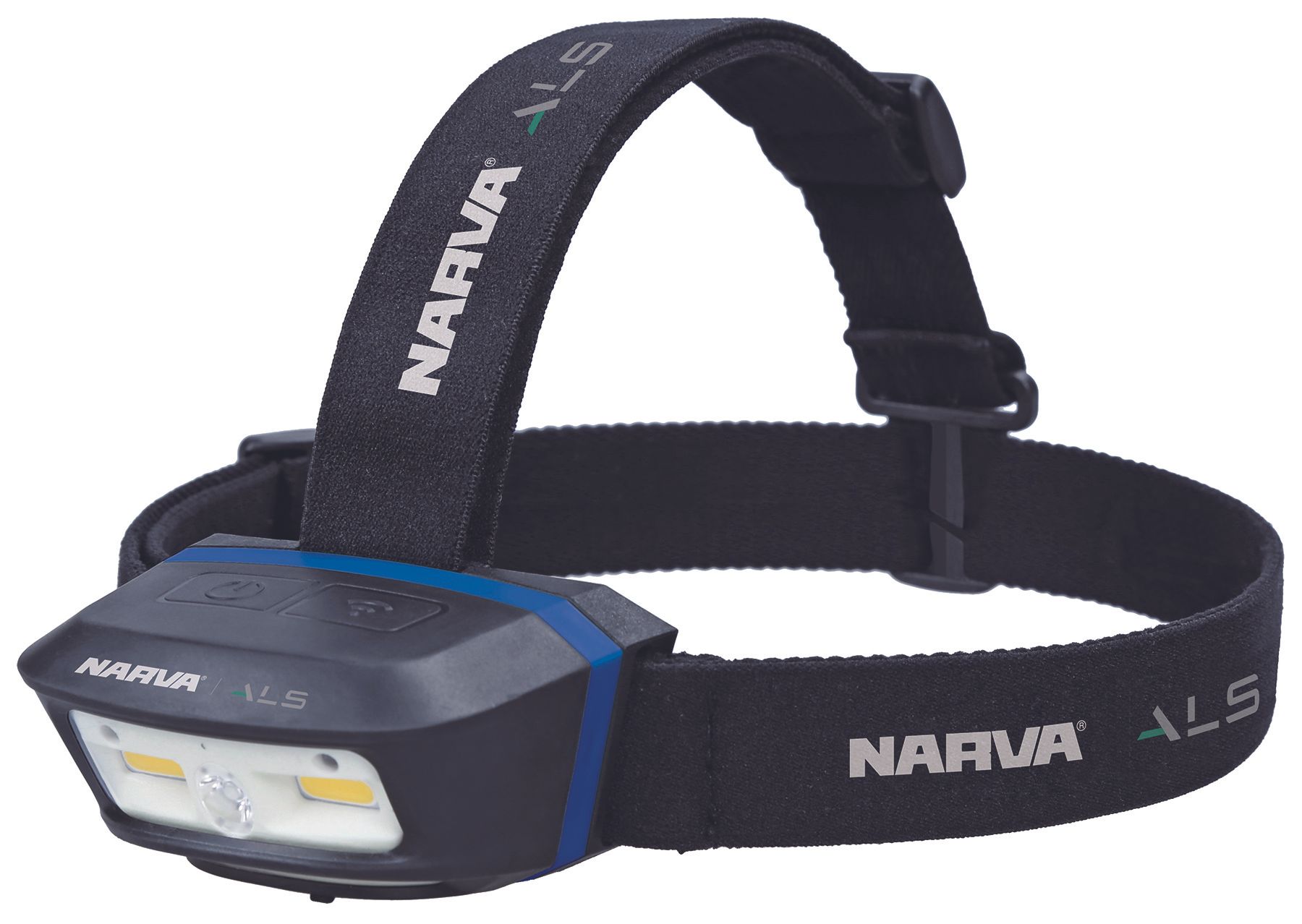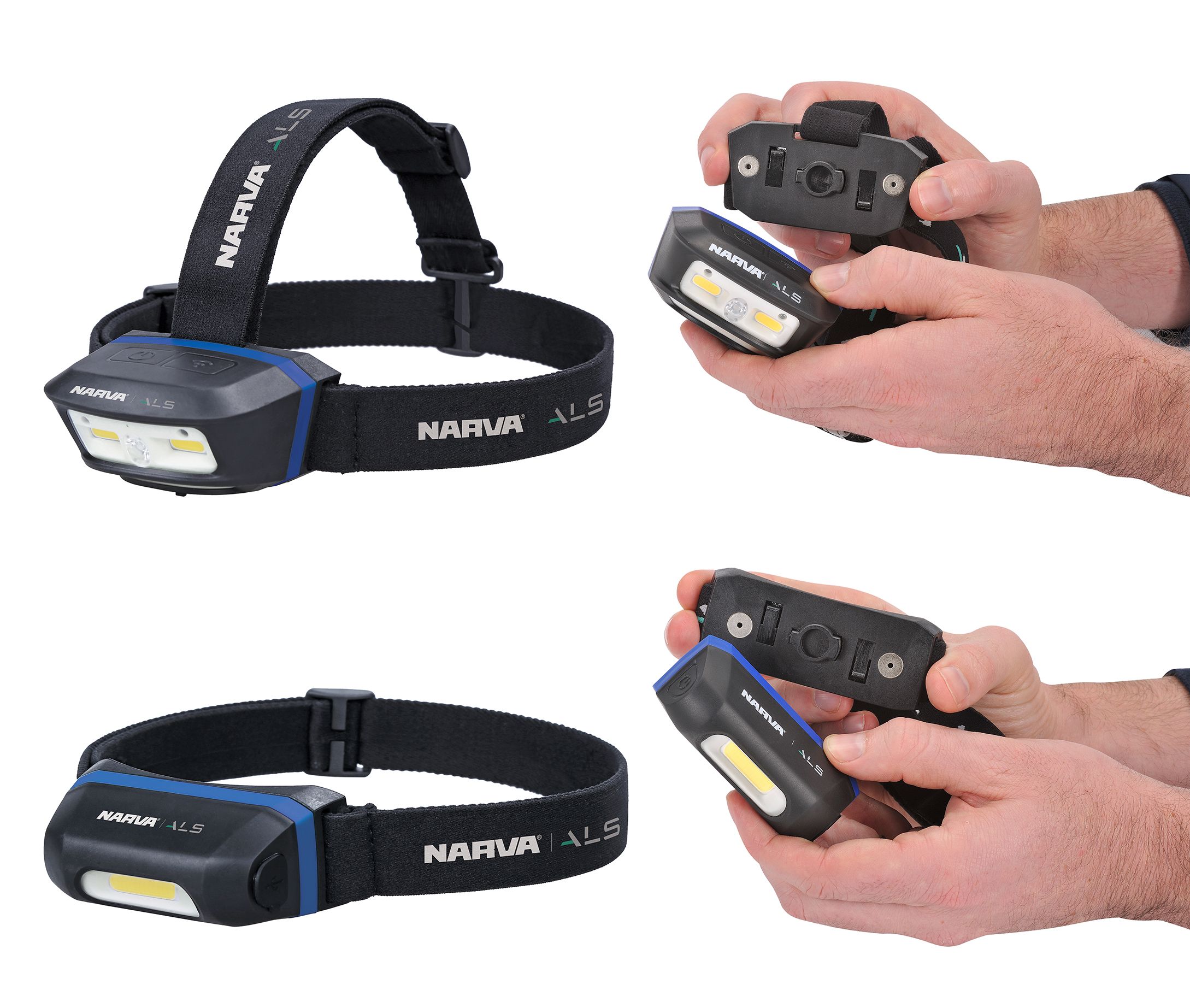 ENDS
19 December 2018
About Narva
Narva is Australian owned and is a leader in the development, manufacture and supply of automotive lighting and electrical components for the automotive, marine and transport industries. Further information on the extensive Narva programme together with high resolution images for download can be found at www.autonews.net.au
Additional details can be found by visiting the Narva website at www.narva.com.au
For further information contact:
Contact Sales
Brown & Watson International Pty Ltd
Phone: 03 9730 6000
National Toll Free: 1800 113 443
Email: info@narva.com.au
Graeme McLean
Graeme McLean & Associates Pty Ltd
Phone: 03 9583 6694
Mobile: 0438 806 090
Email: graeme@mcleanassoc.com.au