New Narva Aeromax L.E.D Rotating Beacons deliver big performance, durability and more
—
February 20, 2020
Powerful Class 1 SAE light output, rugged construction, quiet operation and CISPR25 Class 2 rating for Radio Frequency Interference (RFI) suppression, are key hallmarks of Narva's new range of Aeromax L.E.D Rotating Beacons.
The lights feature 6x 1W L.E.Ds to deliver a strong light output while also providing operators with superior reliability. When the L.E.Ds are paired with the engineered reflector designed to promote a concentrated light pattern, the light can be seen on all surrounding surfaces providing additional visibility, compared to more traditional strobes which produce directional light.
To provide consistent and stable rotation no matter what the conditions, the reflector is driven by a software-controlled stepper motor with CISPR25 RFI protection to ensure super quiet operation with no interference to other electrical equipment. A non-reflective back also ensures that any reflection from the sun or other light sources doesn't interfere with the beacons' performance or cause the beacon to appear on when it is not operating.
For added durability, the entire reflector also rotates as a single piece, while the beacon's heavy duty, die-cast aluminium base dissipates heat and resists vibration. These benefits are combined with virtually unbreakable polycarbonate lenses and a fully sealed and weatherproof construction to IP67, to deliver a beacon that's ideal for demanding construction, mining and forestry applications or similar.
Mounting the beacons to vehicles and equipment is easy. For permanent mounting and hardwiring, selected models come complete with a flange base and three bolt mounting system.
Alternatively, vacuum magnetic base variants are also available providing sturdy but more temporary mounting, allowing the beacons to be moved among vehicles if required. These models include a 3 metre cable, allowing a direct plug-in to a vehicle's accessory socket.
For even greater versatility, the new beacons are also compatible with Narva's range of utility bars, allowing them to be effectively used in conjunction with work lamps, sirens and other equipment. Despite their impressive light output, the new beacons boast a low current draw of only 1.5A at 12V, applying minimal pressure to the vehicle's battery.
Aeromax rotating L.E.D Beacons are ideal for almost any application, but excel particularly in commercial, municipal, constructions and industrial applications where their durable nature combined with a high output ensures no down time for vehicles.
Available in both 12 and 24V options in amber, blue and red output, the new range of Narva Aeromax Rotating L.E.D Beacons can be purchased from leading automotive, transport and construction outlets throughout Australia and are covered by a full 5-year warranty.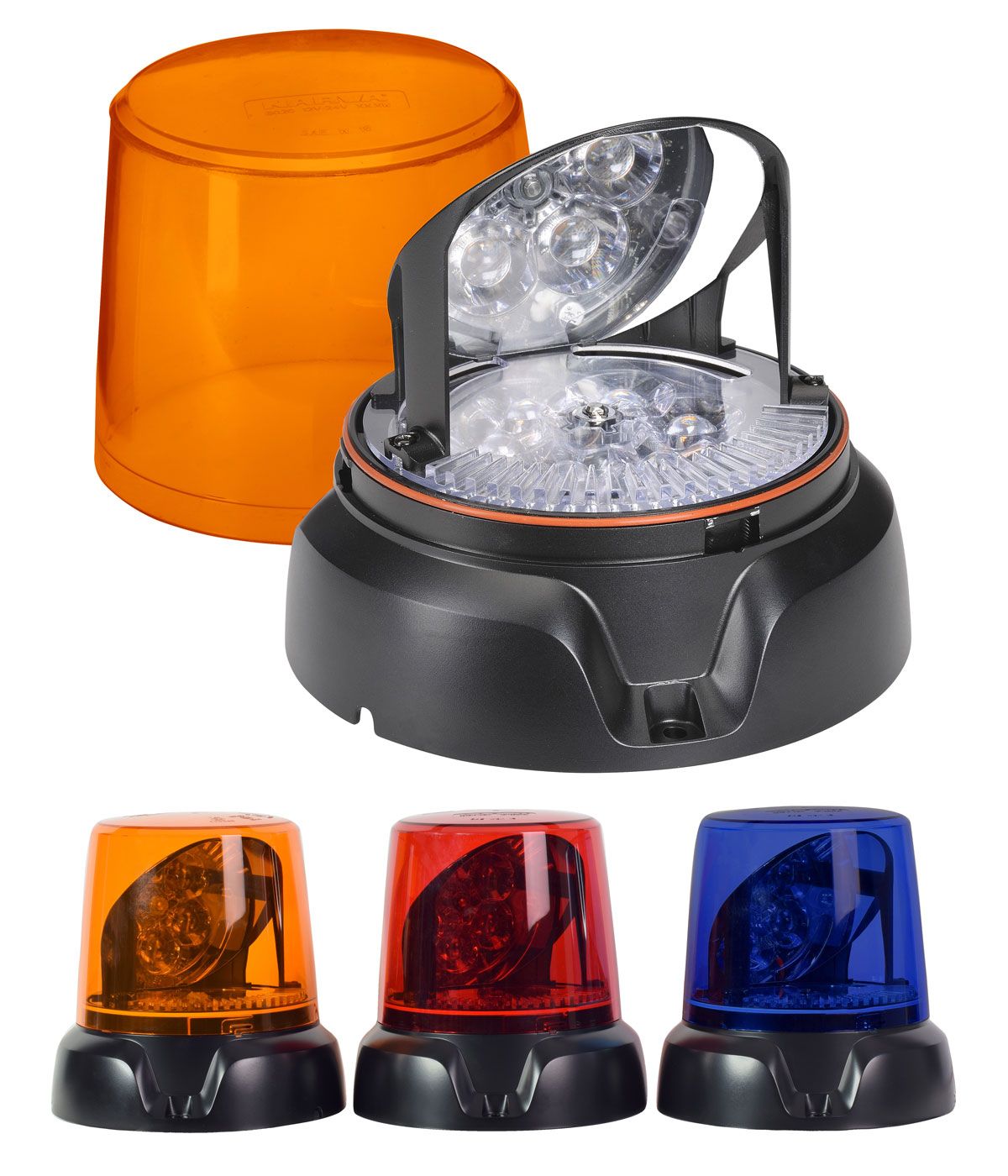 ENDS
14 February 2020