New Narva Heavy Duty 'GEOMAX' Strobes Shine in Rigorous Testing
—
December 11, 2019
Narva's latest range of Heavy Duty 'Geomax' L.E.D Strobes have been launched with the promise of superior performance in the harshest applications and conditions, including mining, construction, contracting and agriculture.
Unlike many other strobe lights on the market, the Geomax range have Class 1 (Part no. 85250A) and Class 2 (Part no. 85252A) approved rotating patterns, providing high levels of brightness as required by Society of Automotive Engineers (SAE) standards. They also reach Class 1 and 2 respectively for their single flash pattern.
The strobes' remaining four flash patterns (quint flash, ultra-flash, single flash and steady on), were chosen as they are the most popular patterns in the Australian market. Another benefit of the Geomax beacons is that multiple units can be synchronised to maintain a crisp and uniform flash pattern on the vehicle(s) that they're fitted to.
Other clever touches include ambient light sensors for day/night switching and high or low power mode override. These features allow the user to adjust the light output depending on the work environment or have the strobe adjust automatically, such as when working in confined or underground spaces where a high concentration of light can impact visibility. Night mode will reduce light output to 20 per cent of maximum intensity.
Importantly for operator comfort, the new Geomax Strobe range also achieve class 3 CISPR 25 ratings for electrical interference ensuring silent operation and no radio interference.
For added flexibility, the new Geomax Strobes can also be specified onto Narva's market-leading utility bars (Part no. 85083A) at additional cost, and further customised to suit the requirements of the application to provide a complete warning light solution. Complementary equipment might include flood beam worklamps, reverse alarms, directional indicators and stop/taillights.
Built-to-last:
The new Geomax range features a tough, die-cast aluminium base and a virtually unbreakable polycarbonate lens, meaning they can withstand heavy bumps and knocks, while still providing a compact design that makes them suitable for fitment to a wide range of vehicles and equipment.
These beacons are reverse polarity and transient current protected and are also the first warning lights in the Narva range that meet stringent IP67 and IP69K for water and dust ingress. An IP69K rating means that the beacon can be cleaned with a pressure washer as well as steam cleaned without compromising its performance.
Further adding to the strobes' built-to-last credentials, they have been tested to three vibration standards including: IEC 60068-2-64 and IEC 60068-2-80, as well as to the military vibration standard: MIL-STD-810G.514.6.
Additionally, the range has been tested in environmental labs at five times more rigorous conditions than standard practice. These trials included almost 1.2 million switch cycles and running the strobes constantly for three months.
Superior engineering and exhaustive laboratory testing aside, prior to launch in Australia, a demanding field testing program on the Geomax range was also undertaken to ensure the products were fit-for-purpose.
Testing was conducted at three separate sites in Western Australia, including at an aluminium refinery and iron ore mines. In-field testing provided Narva engineers with real time performance information and feedback and confirmed that the new Geomax strobe range was ready to perform above and beyond the expectations of the most demanding users.
Narva's new Heavy Duty Geomax Strobes are supported by a generous warranty including 5 years coverage on L.E.Ds. The new lights can be purchased from leading transport, logistics and construction equipment outlets nation-wide.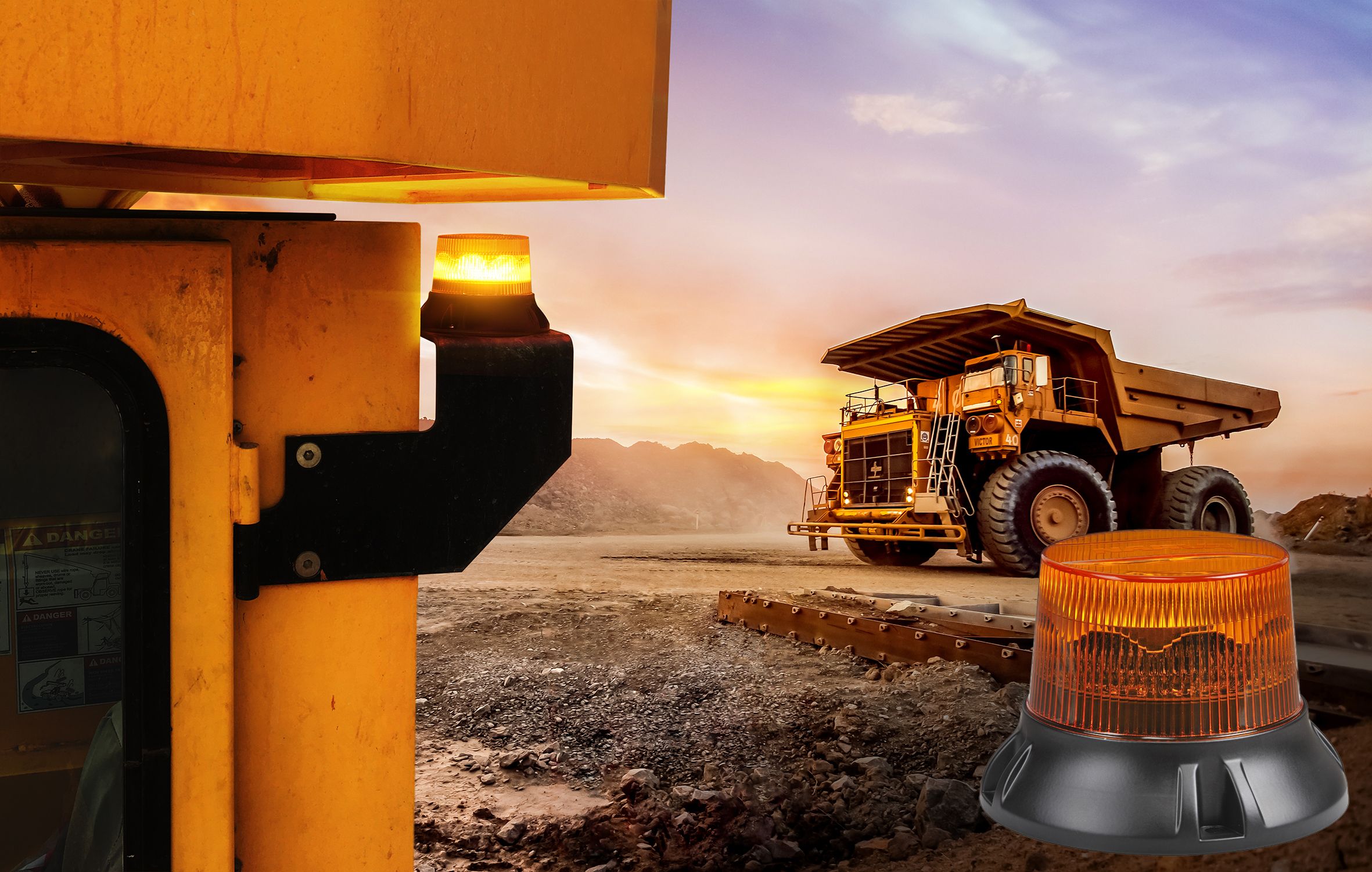 ENDS
10 December 2019