5 of Australia's Best 4x4 Road Trips
—
June 19, 2019
Australia has an abundance of incredible road trips covering both on and off-road territory and can lay claim to having some of the most diverse driving roads of anywhere in the world. In this list, we will be looking at the road trips that are suited for vehicles designed to drive the roads less travelled. So, in no specific order, here's our pick of 5 of Australia's Best 4x4 Road Trips.
VICTORIAN HIGH COUNTRY - VICTORIA
Covering a huge portion of Eastern Victoria, the Victorian High Country is an area steeped in Australian history and has been a favourite amongst 4x4 enthusiasts for decades. With tracks of varying difficulty from beginner tracks all the way up to double black diamond tracks, there is something to test everyone's abilities. Dozens of fantastic campgrounds are to be found in the thousands of kilometres of trails as well as remnants of yesteryear when miners from around the world came to Victoria in search of gold. Fragile trails are typically closed through the winter months, so be sure to check with Parks Victoria before making the trek!
THE KIMBERLEY REGION - WESTERN AUSTRALIA
With several incredible tracks including the Gibb River Rd and Canning Stock Route, The Kimberley Region is a bucket-list trip for any true 4x4 enthusiast! With vastly varying tracks you will cross rivers, sandy dunes, rocky single track and open highways as you trek across North-Western Australia. Be sure that your vehicle is up-to-scratch and has some decent aftermarket suspension to deal with the (at times) brutal corrugations.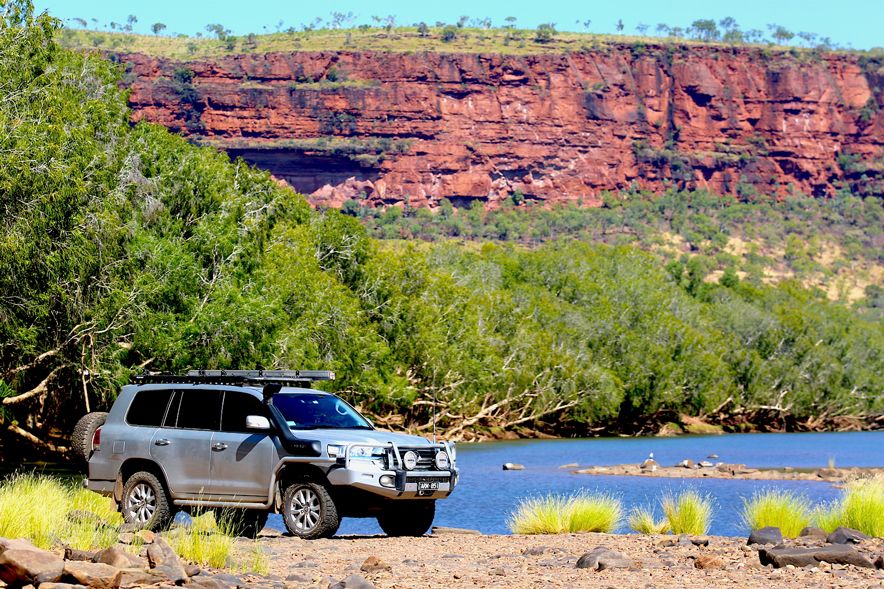 SIMPSON DESERT - SOUTH AUSTRALIA, NORTHERN TERRITORY, QUEENSLAND
The Simpson Desert is potentially Australia's most demanding crossing with kilometre after kilometre of sand dunes to keep you well and truly entertained behind the wheel - in fact, it is the world's largest sand dune desert with over 1100 sand dunes running in parallel to each other! With stints in South Australia, the Northern Territory and Queensland, the Simpson Desert crossing covers some Australia's most remote areas. The ideal months to travel are May, June and July for blue skies and temperatures in the 20's. July is also the perfect month to witness the best view of the Milky Way. Make sure you travel with enough fuel in both your main and reserve tanks as service stations are few and far between in this neck of the woods!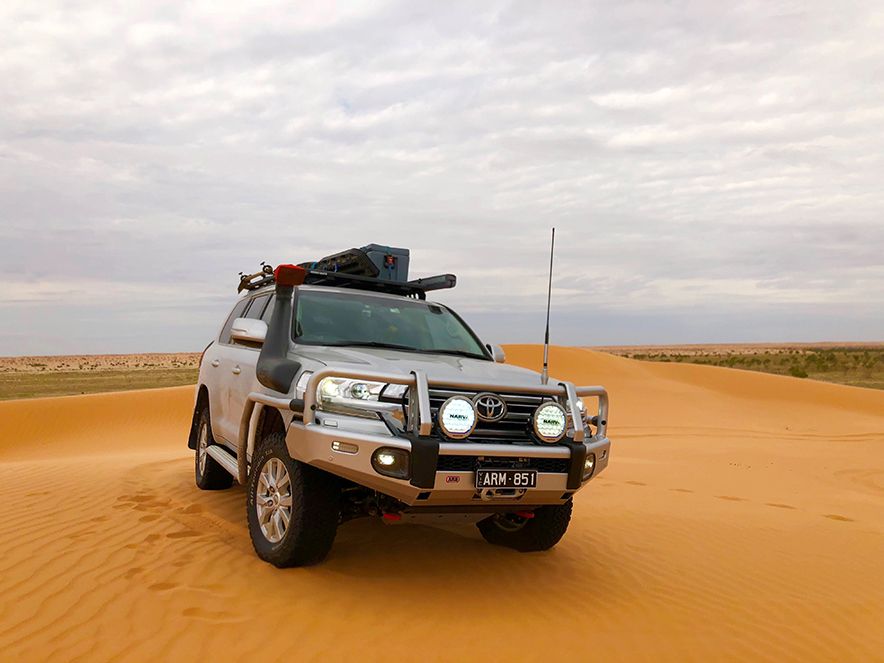 CAPE YORK - QUEENSLAND
Cape York is one of the most picturesque 4x4 trips one can make in Australia, and a trip to the far North of our great land is a must. There are plenty of tracks in this beautiful part of the country with all types of terrain, so preparation is key for this massive journey which will no-doubt include aftermarket upgrades such as lighting, suspension, tyres and of course a snorkel. Feel free to check out our range of LED driving lights and light bars to suit your 4WD that ensure you are fully prepared should your travelling occur after sunset.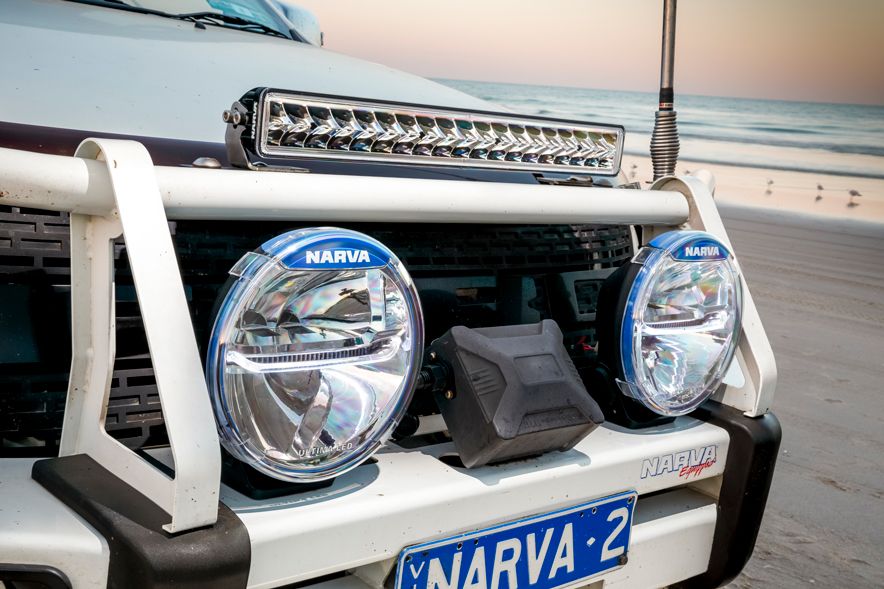 FRASER ISLAND - QUEENSLAND
A different 4x4 trip to those listed above, but certainly no-less fun! As the world's largest sand island, Fraser Island proves a completely different off-roading experience. Pack your shovels, lower your tyre pressures and enjoy the fun that sand 4x4ing has to offer! Be sure to check for the relevant permits you will require to travel camp on the island, and access to the island is via ferry so booking the trip across is essential.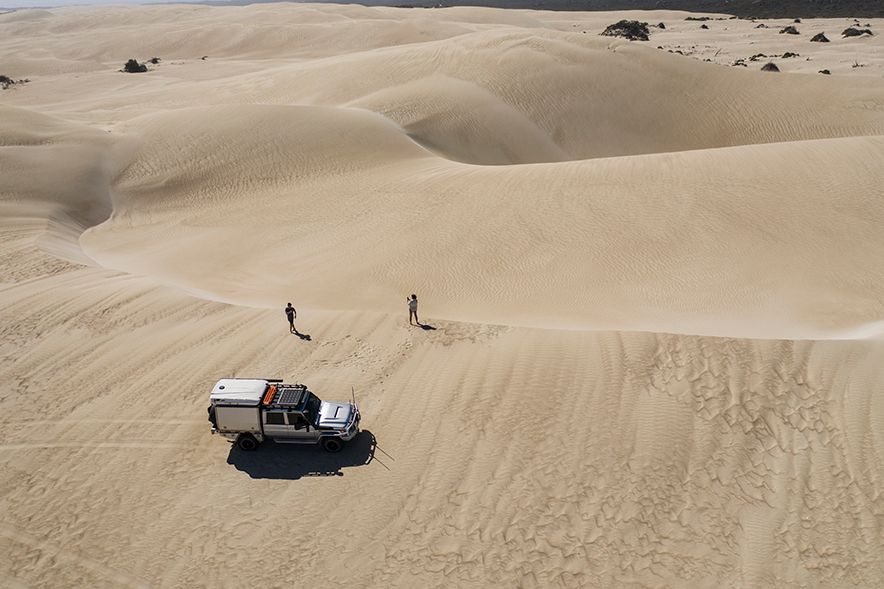 There you have it! Five amazing 4x4 trips to add to your off-road bucket list. Be sure to check out our range of Automotive Electrical Accessories and LED Lighting Technology to keep you going on every trip.