Light bar like performance without the light bar.
These LED headlight globe upgrade kits are purpose built for super powerful high beam output only, meaning you can still run standard halogen globes for your vehicle's low beam headlights. With an output of up to 12,000Lm per kit, their performance is similar to that of a 14" L.E.D light bar – without the need for additional wiring, switches or a mountable bull/nudge bar. They have up to 25x more life than a standard globe, making them a 'fit and forget' option for any suitable vehicle. Narva High Beam LED globes are not ADR approved and are for off road use only.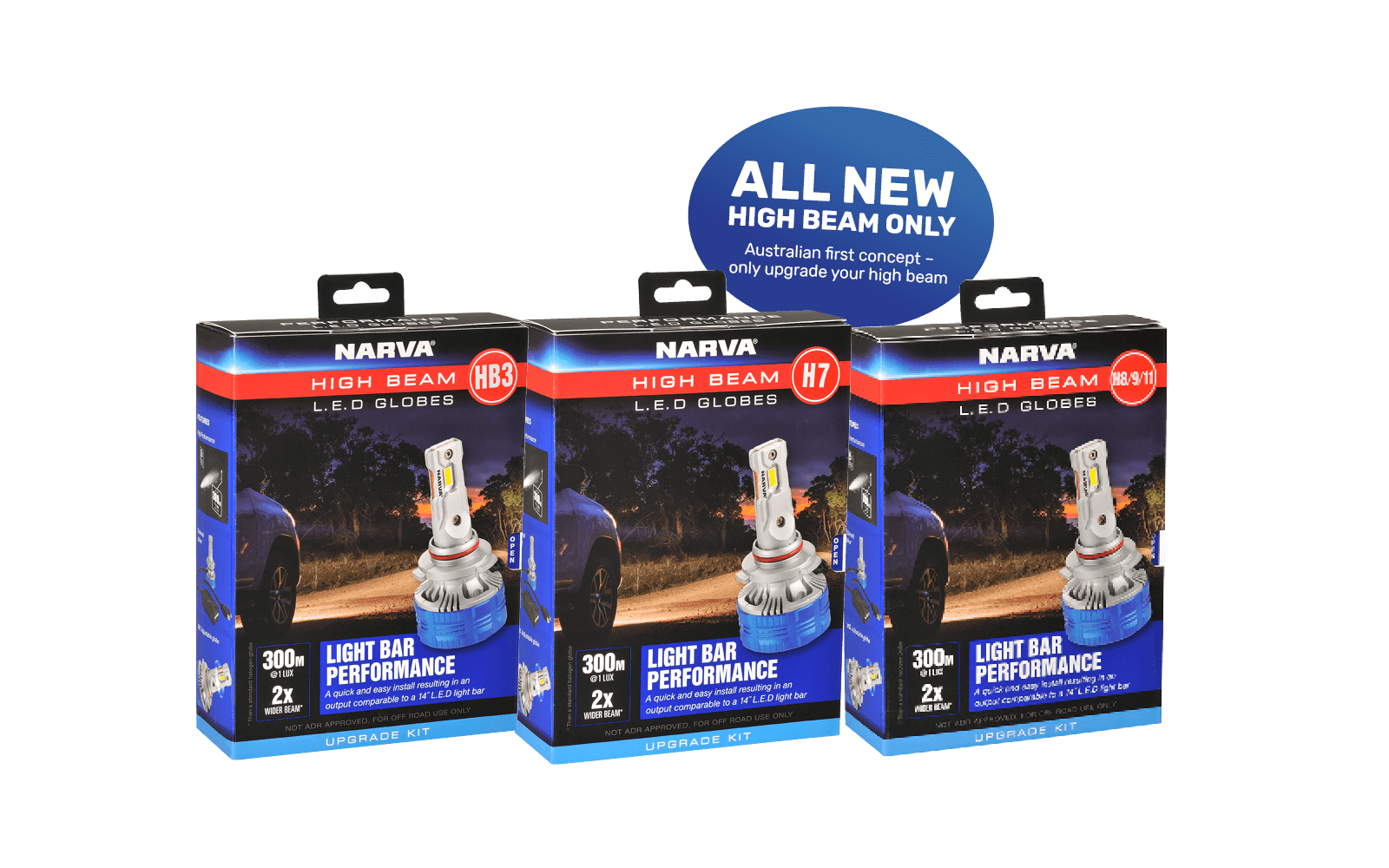 Features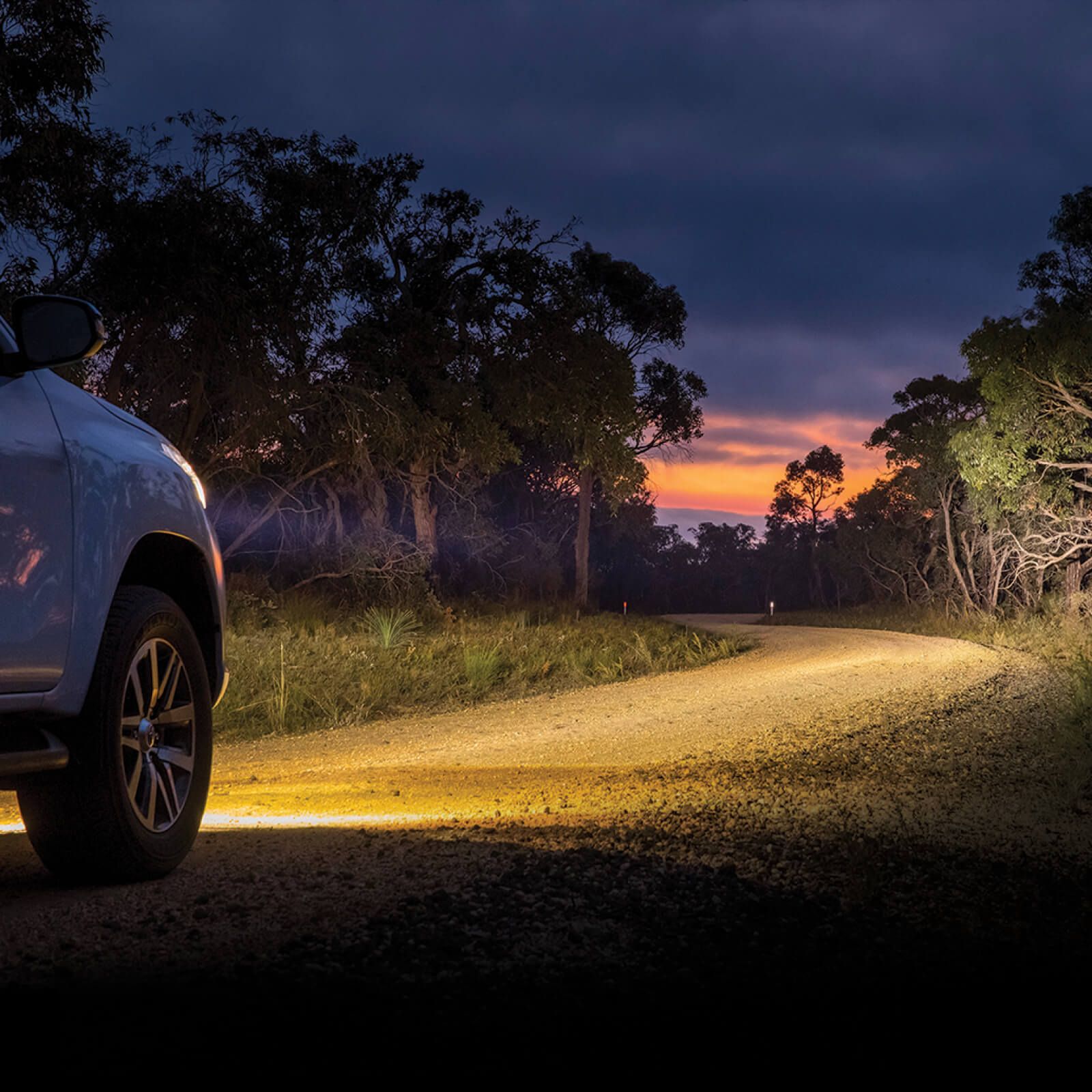 LIGHT BAR LIKE UPGRADE
Upgrades a vehicle's high beam performance to that of a 14˝ 5 Watt L.E.D light bar – that's up to 12000Lm per kit with twice the beam width of standard halogen globes.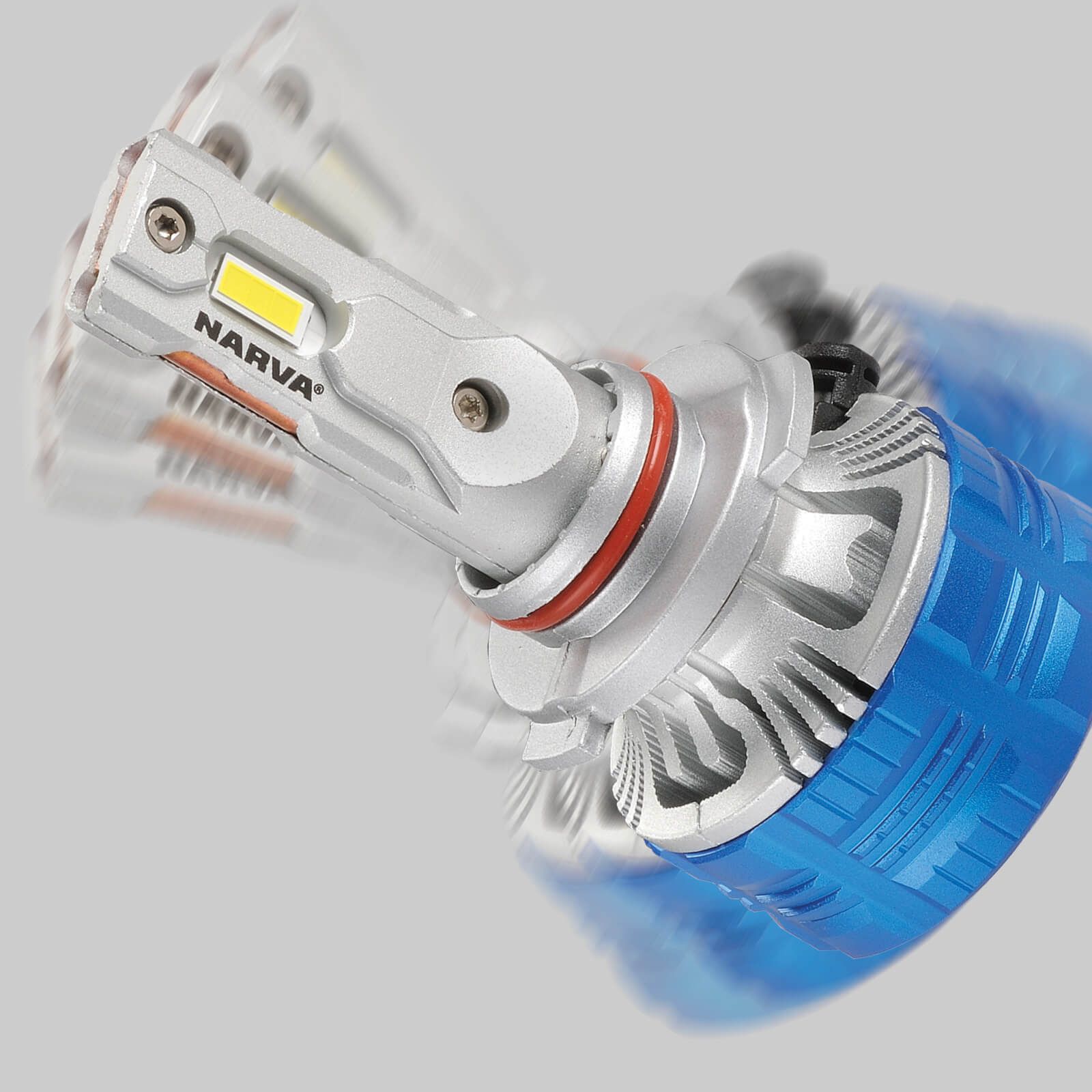 EXTREME DURABILITY
No filament or moving parts make these globes ideal for rough terrain. They're shock and vibration resistant to international standards (IEC 60068-2-64).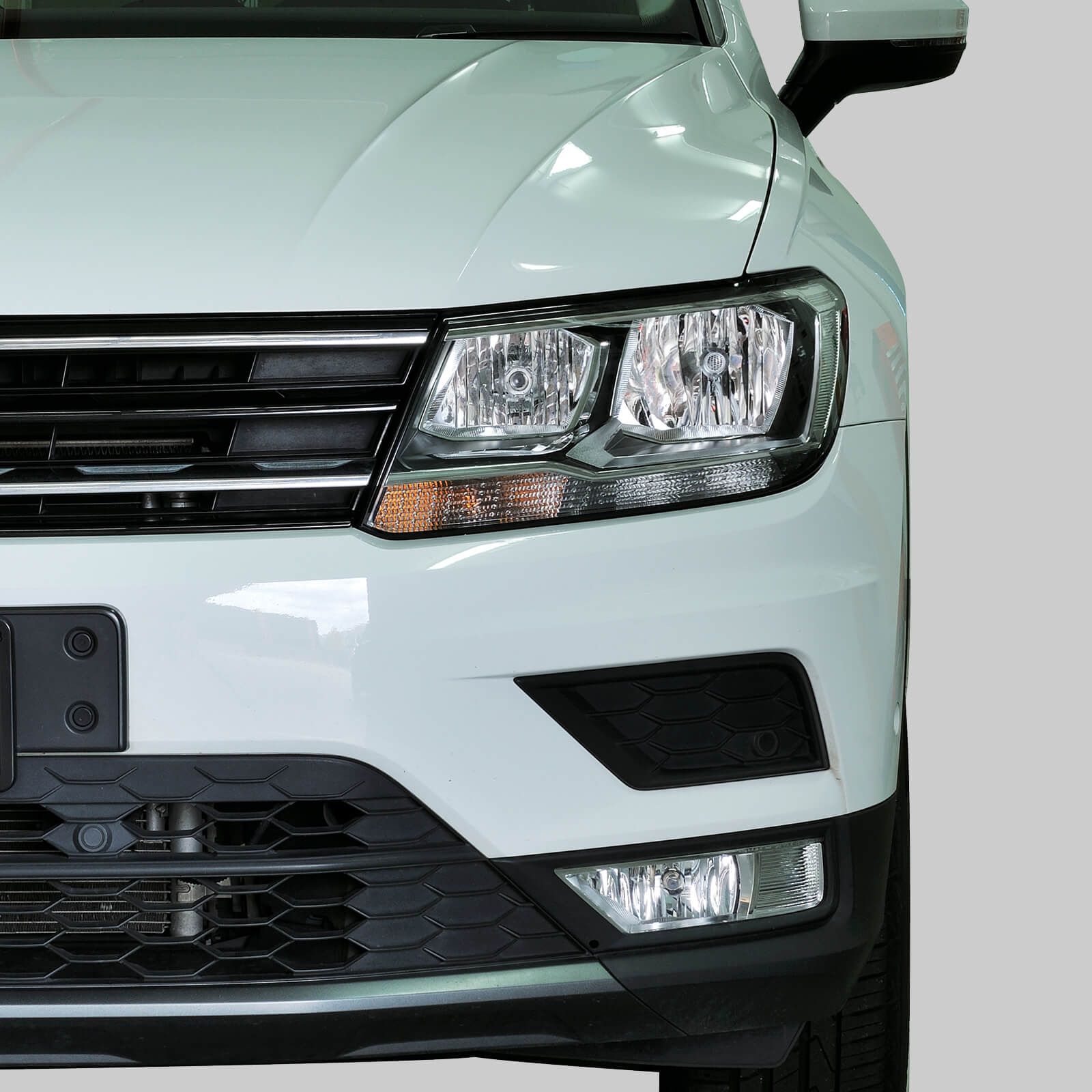 NO EXTRA DRILLING, WIRING OR SWITCHES
Unlike light bars which require bull/nudge bar mounting, additional wiring and an independent switch on the vehicle's dash, this upgrade is as simple as a globe change.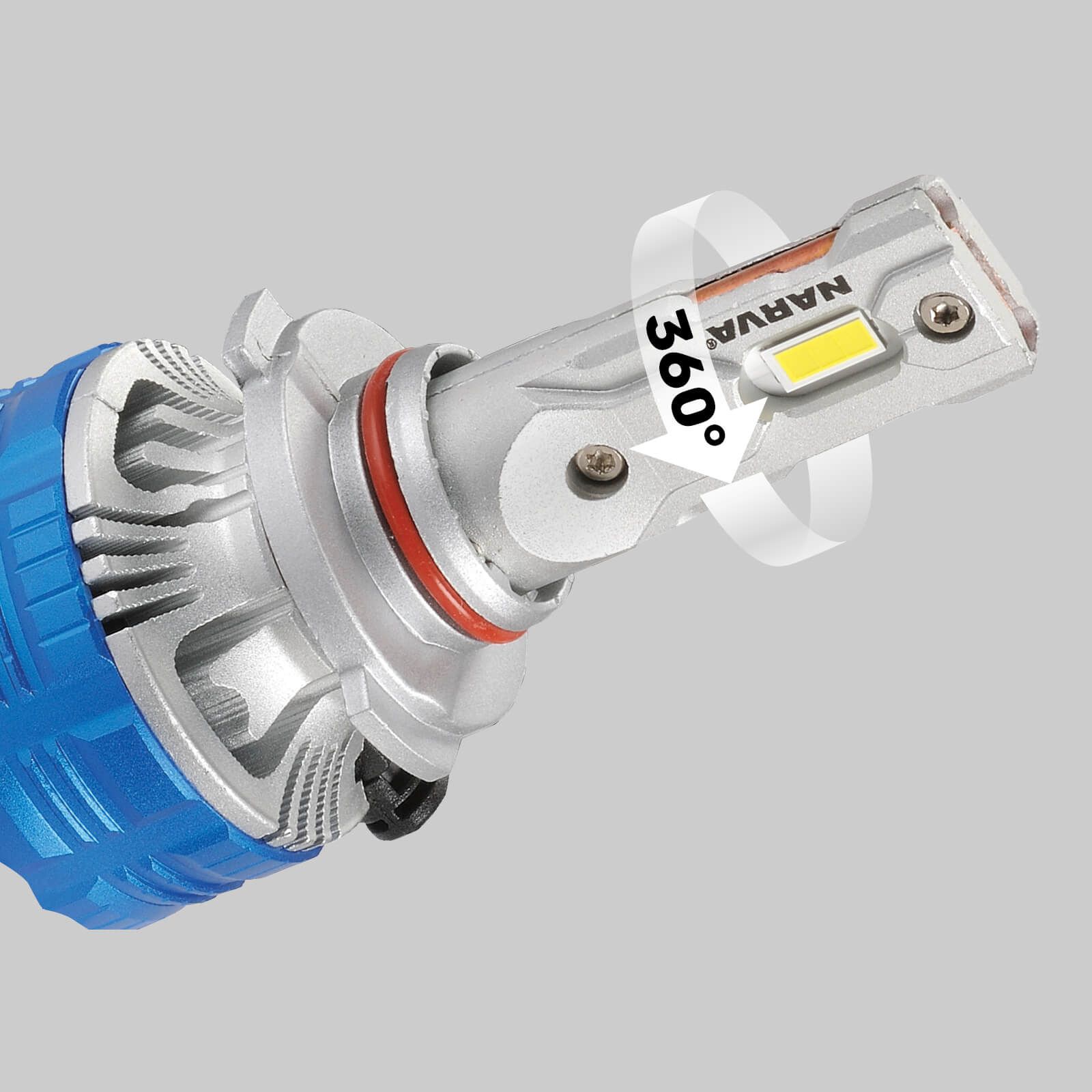 'DIY' CONVERSION AND ADJUSTMENT
With a removable locator ring, external driver and 360° adjustable globe orientation (H4 & H7 globes only), High Beam L.E.D Globes can be retrofitted at home.