Narva and Your4x4 Take on Tassie
—
October 05, 2018
A Trip through Tassie
We couldn't resist opportunity to join our friends from Your4x4 and other 4x4 industry suppliers on another week of doing what we love (plus some actual work); taking our auto-electrical gear to task around some of Australia's best offroad tracks and tours.
For this adventure, we headed south as far as land and ferry could take us, to see what the sometimes under-appreciated state of Tasmania had to offer. We installed a set of Ultima 215 L.E.D driving lamps to a few vehicles in the convoy, just in case we were taking it too easy on our flagship forward lighting solution.
We've done lighting performance at night - this mission was about standing up to the rigors of the overgrown bush and the wet. Our first river crossing of the trip was completed aboard the Spirit of Tasmania ferry; a necessary transit for touring Van Diemen's Land in your own vehicle, but a very comfortable one at that - great entertainment, bars and restaurants onboard make this an experience in itself.
Unloading in Devonport, the next 6 days would take us through the north east of the island state - a littany of landmark attractions, natural wonder and - more importantly - 4x4 trails. In fact, every corner of Tasmania and inbetween are abounds in nature's gifts. Don't let the magnificence of her eye-popping landscapes and pristine driving roads fool you, though. Dig a little deeper, specifically off the beaten track, and you'll find just that: tracks every bit as challenging as their mainland counterparts - multitudes more, in some cases; Tasmania's cooler climate providing the perfect recipe for slushy unsealed roads and river crossings – mud lovers apply here.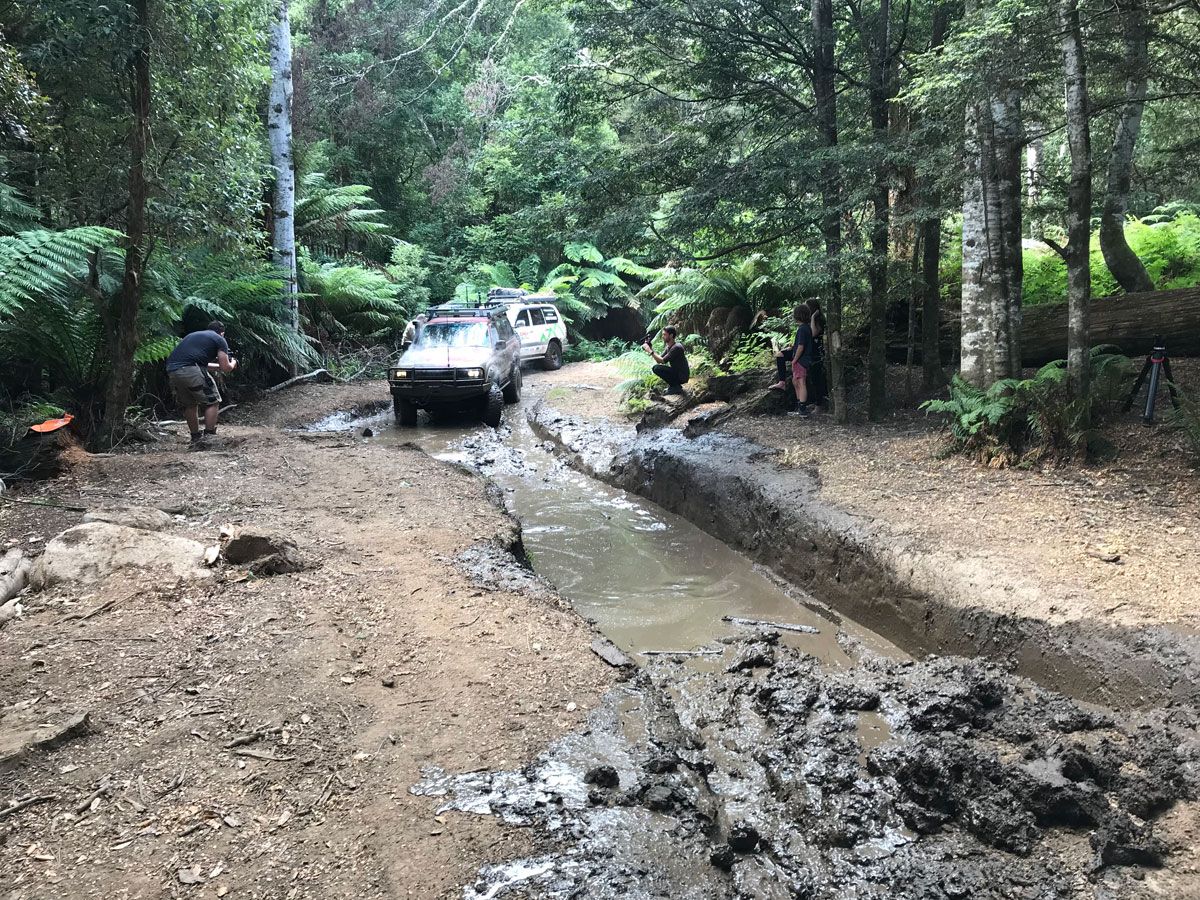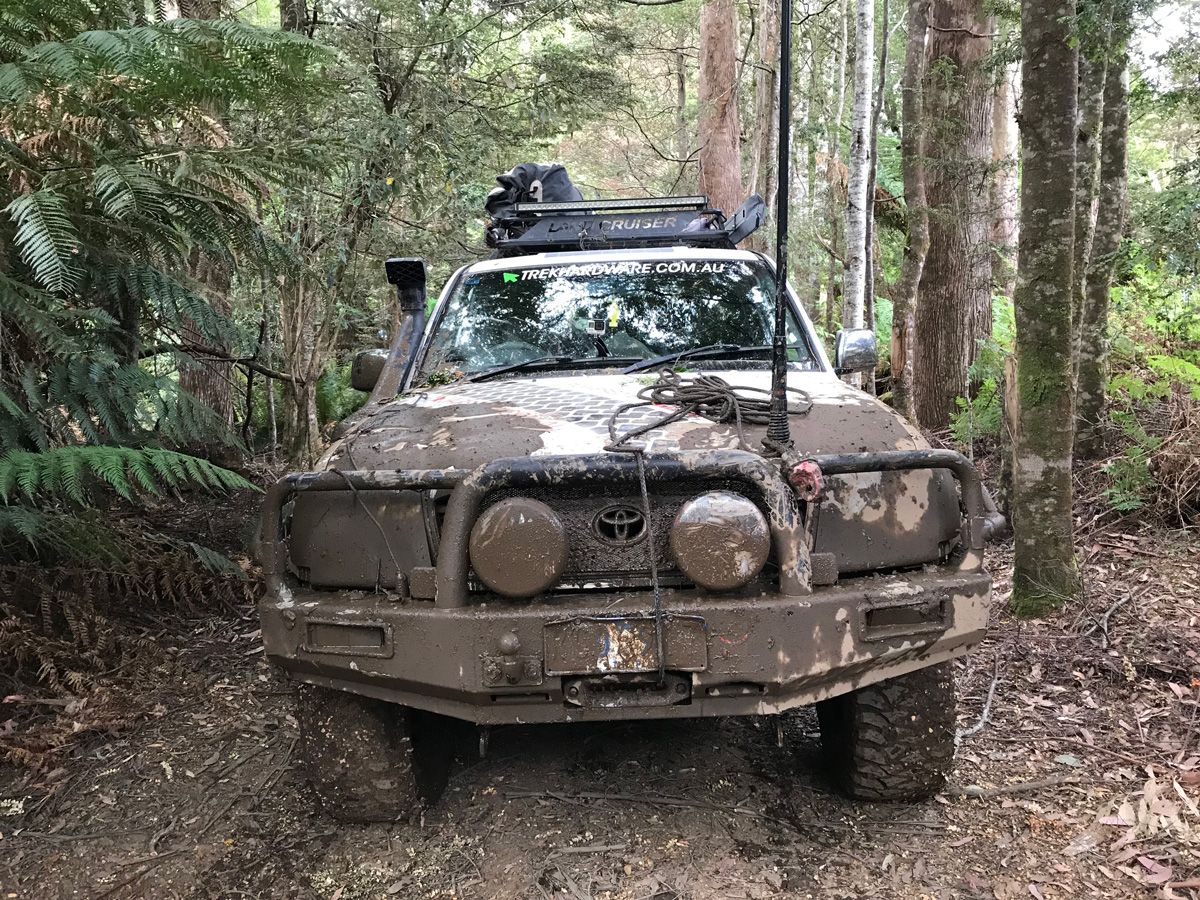 We crammed too much into one week to cover the whole trip here, so we'll let the pictures do the talking and note some of our highlights:
1. Wyniford Weir Track, home to many smooth rocks and steep step ups, a couple of deep river crossings
and some lines that might leave stock vehicles in a bit of trouble.
2. The spectacular St Columba Falls, a multi-tiered waterfall accompanying the South George River and epitomising what the great outdoors in Tasmania is all about.
3. Pyengana Jeep Track, considered a medium drive when dry but having a muddy Hyde side after a bit of rain, requiring a bit of momentum throughout plus the insurance of a winch.
4. The Peron Dunes, part of Saint Helens Point conservation area, with its beach classified as a vehicle recreation area - offering a lot of fun with the tyres deflated.
5. Bay of Fires, aka Larapuna - a 50km stretch of coast from Binalong Bay to Eddystone Point that has to be seen to be believed - think pure white sandy beaches and impossibly transparent waters; it's no wonder this place was named by Lonely Planet as the hottest travel destination in the world.
With our route planning opting for the "scenic" way around, many of our vehicles came back from this adventure a little worse for wear: broken axles, dented fuel tanks, battered panels and "bush" paintjobs were among the casualties. The Ultima 215 driving lights? Intact and unmoved. We expected nothing less, but that doesn't mean we're not trying hard to discover the limits of the lamp 'Engineered For You' - it's just proving to be difficult so far, and we have a feeling our fairly rugged Narva Ranger will give up the ghost long before the tough-as-nails lamps do. Catch us riding along on the next big Your4x4 trip.